Two Sort, Filter, and Query a Database
In this chapter, you will complete these projects and practice these skills.
Project 2A Creating Information from Data
Objectives
Sort Records

Filter Records

Create a Select Query

Open and Edit an Existing Query

Sort Data in a Query

Specify Text Criteria in a Query

Print a Query

Specify Numeric Criteria in a Query

Use Compound Criteria

Create a Query Based on More Than One Table

Use Wildcards in a Query

Use Calculated Fields in a Query

Group Data and Calculate Statistics in a Query
---
[Page 968]
Lake Michigan City College
© Getty Images, Inc.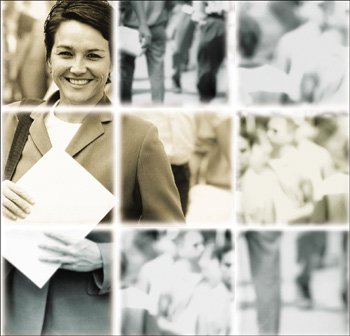 Lake Michigan City College is located along the lakefront of Chicagoone of the nations most exciting cities. The college serves its large and diverse student body and makes positive contributions to the community through relevant curricula, partnerships with businesses and nonprofit organizations, and learning experiences that allow students to be full participants in the global community. The college offers three associate degrees in 20 academic areas, adult education programs, and continuing education offerings on campus, at satellite locations, and online.
[Page 968 (continued)]
To convert data into meaningful information, you must manipulate the data in a way that you can answer questions. For example, what are the names and addresses of students who are enrolled in the Computer Information Technology program and who have a grade point average of 3.5 or higher? With such information, you could send the selected students information about scholarships that might be available to them.
Questions concerning the data in database tables can be answered by sorting the data, by applying a filter to limit the records that display, or by creating a query. Access queries enable you to isolate specific data in database tables by limiting the fields that display and by setting conditions that limit the records to those that match specified conditions. You can also use a query to create calculations. In this chapter, you will sort and filter Access database tables. You will also create and modify queries for an Access database.
[Page 969]
---

GO! with Microsoft Office 2003 Brief (2nd Edition)
ISBN: 0131878646
EAN: 2147483647
Year: 2004
Pages: 448
---