Next, let's see how BW Monitor can help us troubleshoot during the ETTL process.
Work Instructions
Step 1. Select InfoCube demo: Basic Cube, and then click

.
SCREEN 4.5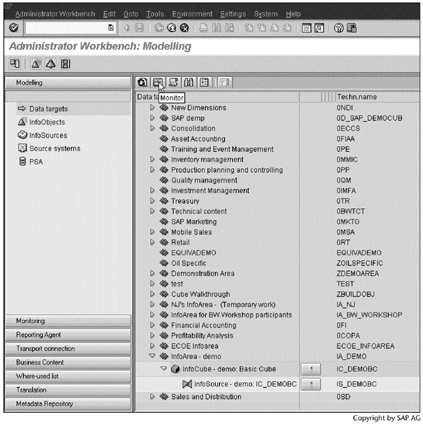 Step 2. Leave Selection date blank to list the status of all data loads into this InfoCube. Click

to continue.
SCREEN 4.6
Step 3. We see the status of all data loads (12 successful, 7 failed), plus date/time information, the number of records selected from the source system, and the number of records coming into the BW system.

Double-click the last failed load operation to get its details.
SCREEN 4.7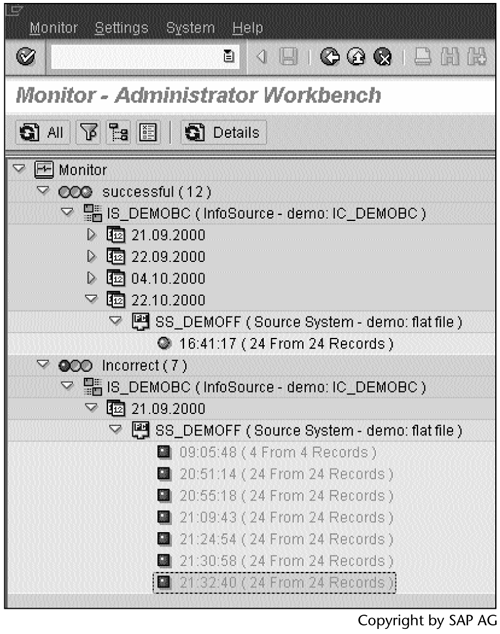 Step 4. Click

to display the error.
SCREEN 4.8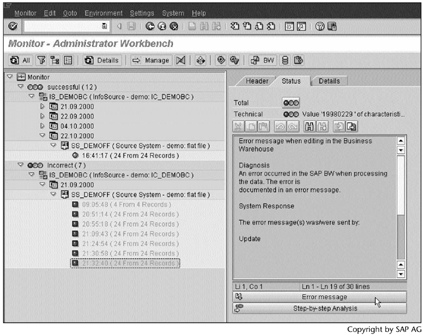 Step 5. Review the error message.
SCREEN 4.9

Step 6. Under the Details tab, notice how the data flowed and where the error occurred.
SCREEN 4.10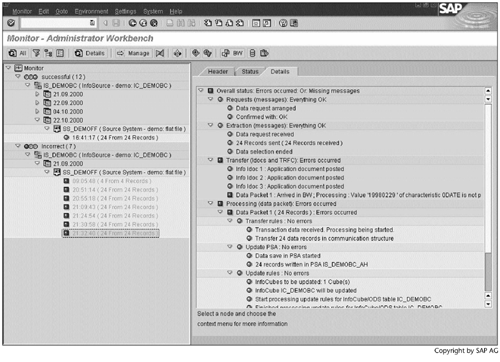 Result
You have learned how to use BW Monitor to display the status of data loads and to find out when, where, and how errors (if any arose) occurred.
To examine the status of other data loads, we can click

in Screen 4.10. In the new screen, we can specify selection conditions to display the status of the data loads in which we are interested (Screen 4.11). For example, by clicking

in the Further selections block, we can specify user-related selection conditions.
SCREEN 4.11