In this chapter, we checked InfoCube contents, used BW Monitor to analyze data loads, and used PSA to check data before they were sent to a destination InfoCube.
Figure 4.1 shows how data flow in BW. In this chapter, we followed the path linked via solid lines. Later chapters in this book will discuss the other paths.
Figure 4.1. DATA FLOW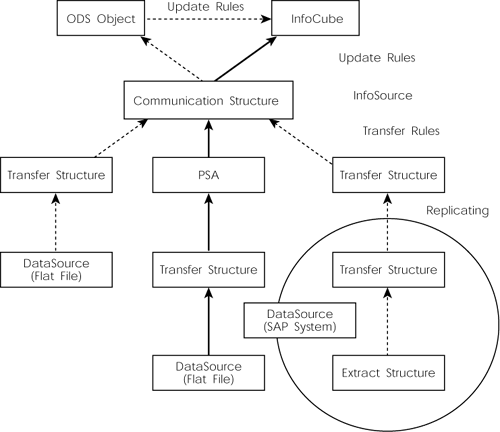 Key Terms
| Term | Description |
| --- | --- |
| PSA | PSA is a data staging area in BW. It allows us to check data in an intermediate location, before they are sent to their destinations in BW. |
Next…
We will create queries on the InfoCube to generate reports.