In BW, InfoAreas are the branches and nodes of a tree structure. InfoCubes are listed under the branches and nodes. The relationship of InfoAreas to InfoCubes in BW resembles the relationship of directories to files in an operating system. Let's create an InfoArea first, before constructing the InfoCube.
Work Instructions
Step 1. After logging on to the BW system, run transaction RSA1, or double-click Administrator Workbench.
SCREEN 2.1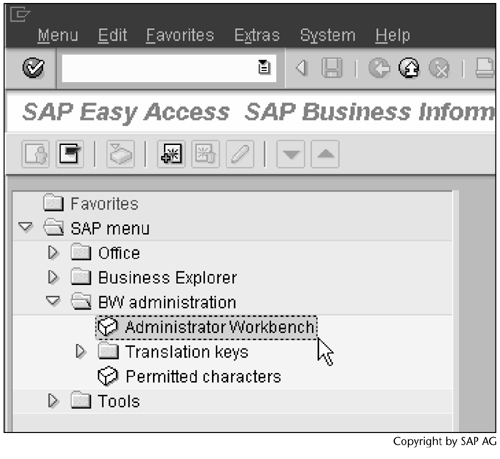 Step 2. In the new window, click Data targets under Modelling in the left panel. In the right panel, right-click InfoObjects and select Create InfoArea….
SCREEN 2.2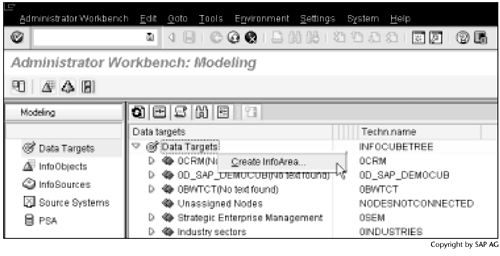 Note
In BW, InfoCubes and ODS Objects are collectively called data targets.
Step 3. Enter a name and a description for the InfoArea, and then click

to continue.
SCREEN 2.3

Result
The InfoArea has been created as shown in Screen 2.4.