After loading and activating the ODS data, we can aggregate the ODS data and move the aggregated data into the InfoCube defined in Screen 9.9.
Note
We could have skipped this step if we had selected the option Update data targets from ODS object automatically in Screen 9.3.
Work Instructions
Step 1.
To load the ODS data, right-click ODS demo, and then select Update ODS data in data target….
SCREEN 9.39
Step 2. Select the Initial update option. In the next section, we will see how to do delta data loads.
SCREEN 9.40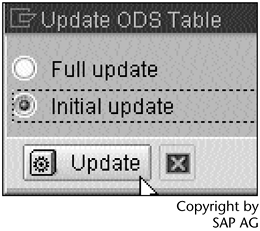 Step 3. BW opens an InfoPackage. Under the Processing tab, in the Update data… box, BW has selected Data targets only because it is the only choice allowed.
SCREEN 9.41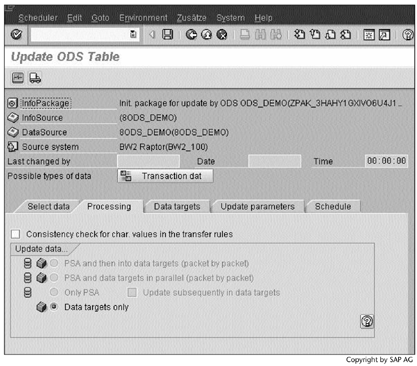 Step 4. Because we selected the Initial update option in Screen 9.40, the InfoPackage is set to Initialize delta process. Start the data load process from the Schedule tab.
SCREEN 9.42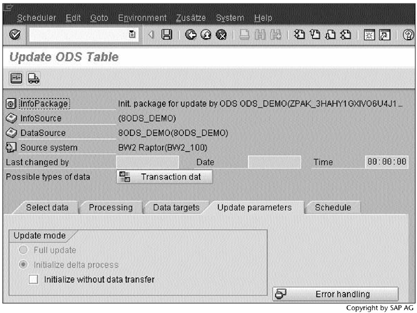 Result
The data have been loaded into the InfoCube. Screen 9.43 shows the fact table's contents.
SCREEN 9.43