The Domino Designer client includes a number of default icons that can be added to an action button. In addition to the default icons, the Designer provides the ability to import custom graphics in JPG or GIF format that can be assigned to a button.
How It Works
The default icons are automatically included with the Domino Designer client and can be utilized by setting the icon value for the button in the properties dialog. Its important to note that the icon feature is available for buttons displayed on a form or view. The feature is not available for hotspot action buttons.
Implementation
To implement this technique, open a form (or view) and select the Create > Action > Action menu options. From the properties dialog, change the icon type to Notes and select an icon from the dropdown list. Figure 17.8 illustrates the default images that can be assigned to the button.
Figure 17.8. Setting the icon for an action or hotspot button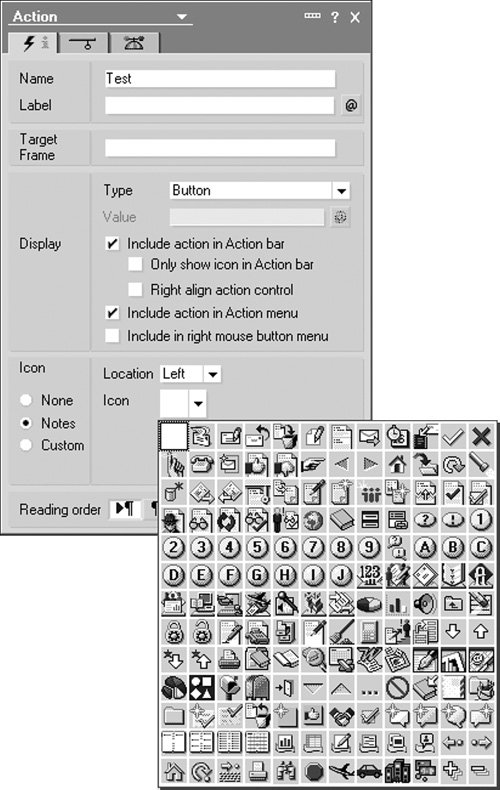 ---

Lotus Notes Developers Toolbox: Tips for Rapid and Successful Deployment
ISBN: 0132214482
EAN: 2147483647
Year: N/A
Pages: 293
---