---
2.6.1 Selecting a management model
What is the correct way to organize the Exchange operations team? As you might suspect, there is no single right answer to this question. For the successful long-term management of Exchange throughout any organization, it is important to implement a management model that will help to ensure that the desired system service levels can be achieved. Defining the ideal management model requires thorough consideration of several topics, including the following:
Roles and responsibilities that need to be performed

Exchange dependencies

Centralized versus distributed management and administration
Fundamentally, all Exchange management and administration methodologies are variants of two types of models: centralized and distributed. Centralized management and administration provides the greatest control and security. The distributed model provides the most flexibility but at the expense of overall security and control.
Delegation of management and administration responsibilities should match the overall organizational structure and must consider geography. A centralized management model would be difficult to implement in a corporation that includes several independently operated subsidiaries, each with its own IT department. Even within a corporation without subsidiaries, there already may be semi-independent IT departments. For example, a company may have independent IT departments for North America, Europe, and Asia. In a similar manner, some departments, such as a highly technical engineering department, may have a well-established tradition of managing their own environments. In these cases, the management and administration responsibilities will need to be shared.
I know of no large organization that has implemented a fully centralized management and administration model. I also know of no company that has fully distributed the management and administration of its e-mail environment. Instead, all have opted for a variant of these models in which some responsibilities are delegated to remote groups and some responsibilities remain tightly managed by a central group.
In most cases, responsibility for the overall e-mail architecture remains a centrally controlled activity. The central group also owns the policies that enforce standard configurations across the organization. Regional or departmental groups are usually not free to introduce new components into the e-mail environment. For example, a department could not unilaterally decide to implement an alternate e-mail product or to install an untested beta version of a product in the corporate e-mail environment. The central architecture group establishes the standards and is responsible for ensuring the integrity of the e-mail environment.
All other management and administration functions-except for the overalle-mail architecture-can be performed by a central group or can be delegated to regional or departmental groups. This includes managing the Exchange servers, administering user accounts, performing Exchange backups, and providing help desk support.
Most large corporations have many offices, and not all of these offices have on-site technical support. However, each one may have a local Exchange server that needs to be managed. It is quite common to find that a local non-IT person has, out of necessity, been given responsibility for regularly backing up the local Exchange server and may or may not have been given responsibility for restoring data from the backup tape. Because of the complexity of the Exchange restoration process, this responsibility is best given only to IT professionals with Exchange experience.
Responsibility for other functional areas also can be delegated. A large department may have responsibility for administering its own user accounts, or it may have its own help desk. It may even be responsible for managing its own Exchange server hardware and software.
The management and administration of Exchange should be tailored to suit a company's needs. However, the central, corporate IT group is usually still held accountable for ensuring that the overall Exchange environment meets the needs of the business. Therefore, delegation should be performed only after careful consideration and in a controlled manner.
Exchange administrative groups provide the flexibility to implement the appropriate management model. Exchange administrative groups are collections of Exchange servers and objects that are grouped together for common administration. For example, many corporations have regional IT organizations responsible for managing the servers in their region. In situations such as this, it is possible to create a separate administrative group for each region, with each administrative group containing the servers located in that region. Grouping related objects allows you to administer the objects collectively rather than individually.
Servers can also be grouped into routing groups spanning administrative groups for message routing. The following examples illustrate the administration flexibility provided by administrative groups.
In a distributed Exchange management model, management responsibility for the Exchange system is delegated to regional IT groups. This is more common in large corporations that have many offices that tend to operate independently. In this type of management model, each region would have a management group. This distributed management model can be implemented by placing the appropriate Exchange servers in regional administrative groups, as shown in Figure 2.7.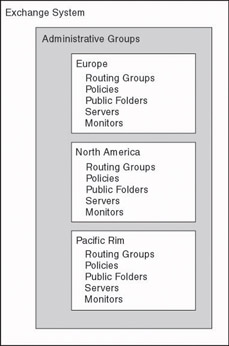 Figure 2.7: Distributed management model
In a centralized management model, complete management control is maintained by a single central IT group. To implement a centralized management model, there would be a single administrative group, as shown in Figure 2.8.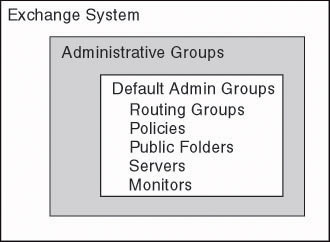 Figure 2.8: Centralized management model
2.6.2 Roles, responsibilities, and management tasks
Effective messaging system management includes operations, management, administration, and support of all of the logical, physical, and operational elements that constitute the messaging system. Messaging system management provides, maintains, implements, and monitors standards and policies for the global corporate infrastructure.
To begin to define the management model, you must first examine the types of roles that need to be performed by the Exchange operations team. There is not necessarily a one-to-one relationship between roles and people. A single person may perform multiple roles, or several people may share responsibility for a single role. The following section does not attempt to provide a definitive list of Exchange management tasks, but it should serve as the baseline from which to build on.
Corporate messaging architects
Assume responsibility for overall definition of the corporate messaging environment.

Determine the products and processes that will be used to implement the corporate e-mail environment.

Define Exchange Administrative Group and Routing Group boundaries and select the locations where Exchange servers will be placed.

Define the operational processes and procedures.

Review, test, validate, and approve requested changes to the corporate messaging environment.

Define, monitor, and enforce adherence to corporate policies and standards.

Although the corporate messaging architects may not have an active role in the day-to-day management of the messaging environment, they typically continue to be the 'champions' of the e-mail system and tend to monitor all Exchange management.
Messaging system managers
Maintain overall health of the corporate messaging environment.

Monitor the messaging environment 24 hours a day/7 days a week.

Regularly review event logs.

Regularly review performance and system use.

Manage, track, resolve, and document infrastructure issues that affect the delivery of messaging services.

| | | |
| --- | --- | --- |
| | Note | Documenting the problem and its resolution is best accomplished using the same database used by the Help Desk to document end-user problems. |

Execute message tracking as required.

Validate compliance with SLAs for end-to-end message transfer.

Install and configure new Exchange servers.

Implement approved changes to the corporate messaging environment.

Implement monitoring tools.

Develop and test automated procedures to streamline system management procedures.

Practice disaster recovery procedures.

Restore information from Exchange backup tapes for complex recovery procedures.

Collect and report data.

Perform capacity planning and trend analysis.

Ensure the integrity of Exchange address lists.

Ensure directory synchronization is occurring as planned.

Maintain and periodically test disaster recovery procedures, documentation, and kit (e.g., offline and online software media storage, Exchange database backup storage, and others).

Provide level 2 support for end-user problems and questions escalated from the help desk.

Provide 24 hours a day/7 days a week emergency support.
Messaging system backup operators
Perform regular backup of Exchange servers.

Review backup logs.

Practice disaster recovery procedures.

Restore information from Exchange backup tapes for 'normal' recovery procedures.
Mailbox administrators
Add, delete, and modify user accounts.

| | | |
| --- | --- | --- |
| | Note | Because Windows and Exchange use the same directory, the Exchange user maintenance tasks are an extension of the Windows user maintenance tasks. It may be preferable to have a single person perform both Windows and Exchange user account management. |

Add and delete system distribution lists.

| | | |
| --- | --- | --- |
| | Note | Responsibility for adding and removing users from the distribution list should be delegated to a distribution list 'owner' whenever possible. |

Regularly execute mailbox cleanup processes.

Monitor user mailboxes, conference room calendars, and public folders for inactivity.

Maintain responsibility for user notification and communications.

Provide level 2 support for end-user problems and questions escalated from the help desk.
Messaging help desk
Provide level 1 support for end-user problems and questions.

Escalate end-user problems to level 2 support (messaging system managers or administrators) as required.

Maintain knowledge database containing problems and resolutions.

Typically, the help desk personnel are the corporate experts regarding client software such as Outlook.
---