The top-level diagram of the UX model for the Glossary application is shown in Figure E-4, which shows definitions for five screens. Two of the screens contain input forms. One complex-content-type class, Entry, is identified in this diagram. Entry is the key entity in the system; indeed, Entry is the only entity of this application.
Figure E-4. Top-level navigation map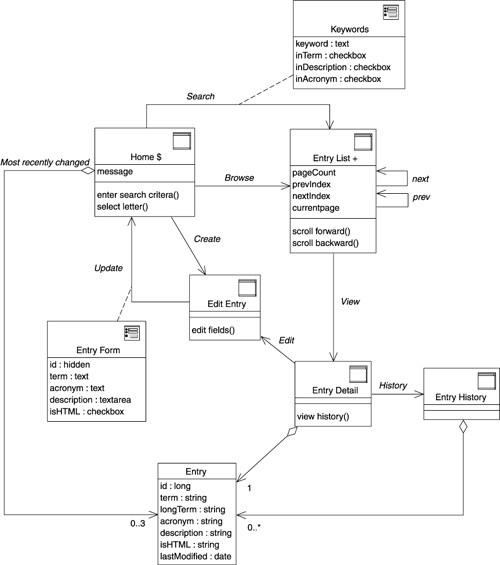 The two storyboards for this application are expressed in the sequence diagrams of Figures E-5 and E-6.
Figure E-5. Browse Entries storyboard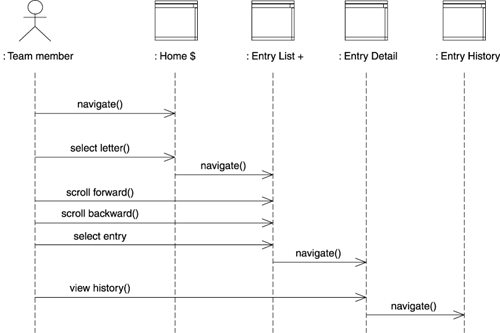 Figure E-6. Edit Entry storyboard