This document describes the mapping of UML and HTML from two viewpoints. The mapping is consistent between them. The first viewpoint expresses the mapping from HTML to UML and is targeted at explaining the reverse engineering of HTML into UML elements. The second mapping expresses the forward-engineering viewpoint.
Figure A-1 shows a conceptual overview of the class stereotypes defined in this profile. This metamodel diagram of the profile expresses the relationships among WAE profile elements. Figure A-2 shows which component stereotypes realize which class stereotypes in the profile.
Figure A-1. Conceptual overview of WAE class stereotypes. Light shading indicates elements in the UX model; dark shading indicates design model elements.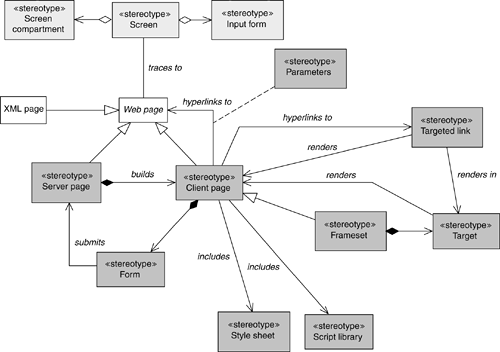 Figure A-2. Conceptual overview of component realizations of WAE stereotyped classes: (a) component realizations; (b) class stereotypes