Character styles let you apply attributes to text selections without changing the style of the entire paragraph. We'll create a Character style that only changes the color of the text to white.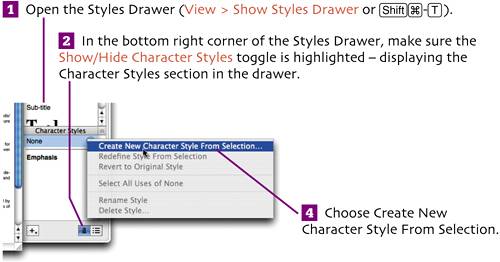 With the white text in the document still selected, click the arrow to the right of the None listing in the Character Styles section of the Styles Drawer.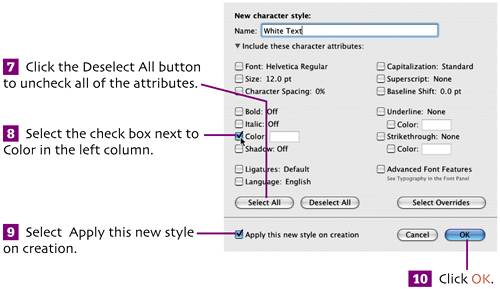 Double-click the rectangle that contains text inside.

The text changes to white without losing its other attributes such as spacing.

Select View > Hide Styles Drawer to hide the styles list. Save your work.