Next we'll import a photo into our file and mask out or hide parts of it so that only a portion of the image is used in our flyer.

Select Insert > Choose (


-

) to open the Import dialog.
Navigate to the Assets folder.
Select the file garden.jpg and click Insert.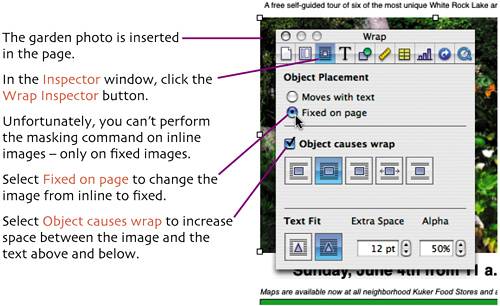 Select Format > Mask (


-

).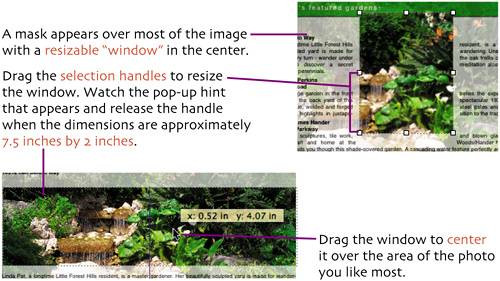 The photo is out of position now. You can drag it into place or use the arrow keys to reposition it.