The text at the top of the page is difficult to read now that we've placed it over the rectangle. Let's change its color.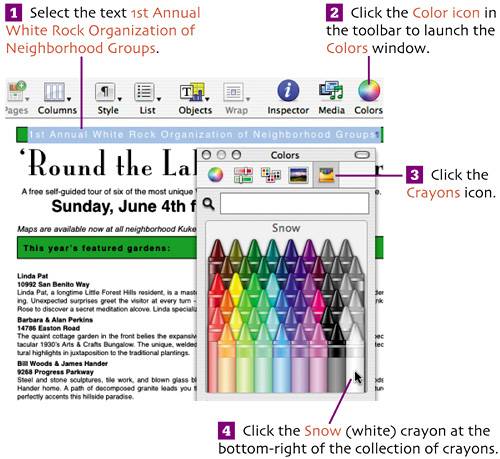 The text color is changed to white and the text is easier to read.
Next we'll save a Character style to make changing other text to white faster.