The Brush Creator essentially has three main toolsthe Randomizer, the Tranposer, and the Stroke Designerall of which you can use to create customized brushes. Once you have created a brush, you can continue to use it in Painter and even save it for future use.
Working with the Randomizer
The Randomizer takes the current brush variant and randomly adjusts its settings to create new brushes. You can adjust the level of randomness and then test the brush you have created.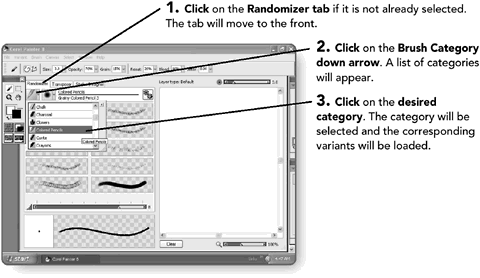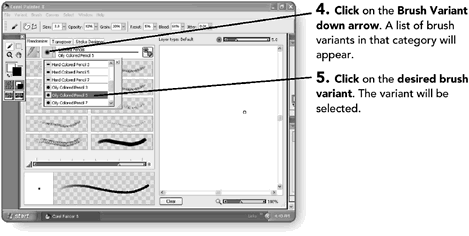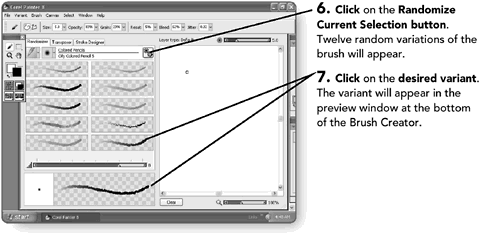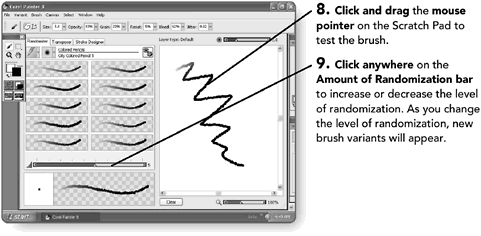 Using the Transposer
Most children take attributes from both their mother and their father. The Transposer works in a similar way; it takes components from two different brush variants and makes several other variants based on the original attributes. You use the Transposer to select two brush variantsa start and an endand it will create a series of different brush strokes.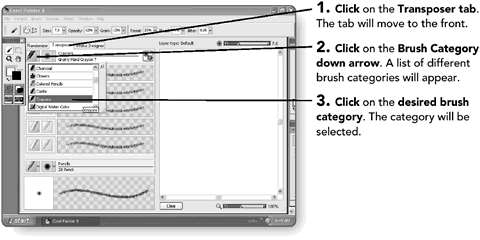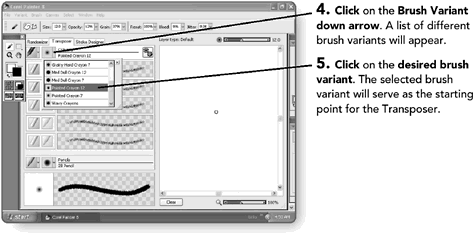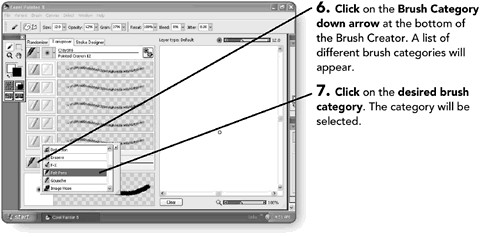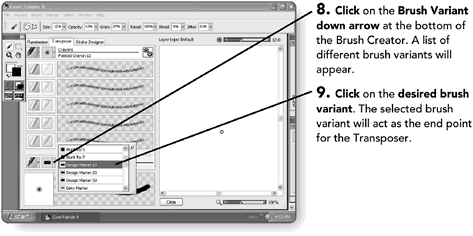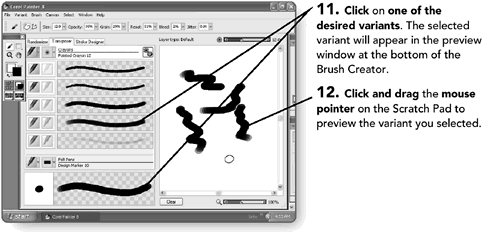 Working with the Stroke Designer
The Stroke Designer allows you to create new variants for your brushes by fine-tuning each of the variables associated with that variant. You start by selecting a particular brush variant, and then you modify that variant until you achieve the desired effect. For example, you might select a variant like Fine Tip Pen, and then adjust attributes like size, spacing, and angle to create a new type of pen.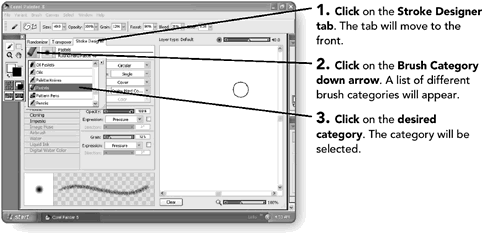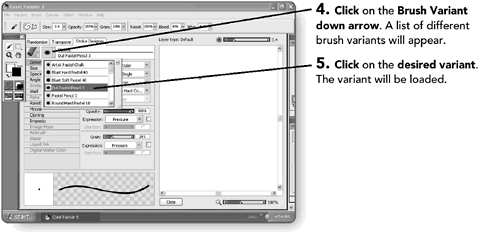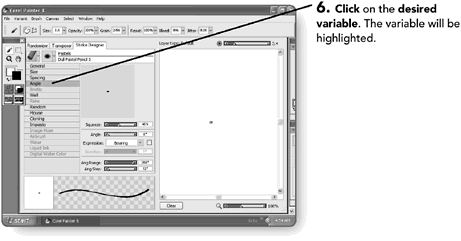 NOTE
Not all variables are available for every brush. Variables that are grayed out are not available for that particular variant.