Once your design is complete, you'll want to resize your file. Resize a copy of the document to change the square pixels into rectangular pixels.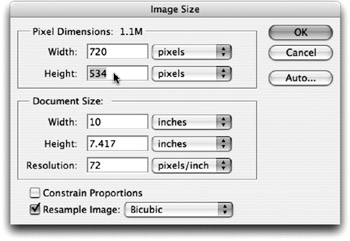 Save your file.

Then choose File>Save As and resave another version with a new name .

Go to Image>Image Size .

Make sure Constrain Proportions is not checked.

Change the height from 534 to 480.

Click OK.

Save your new file.