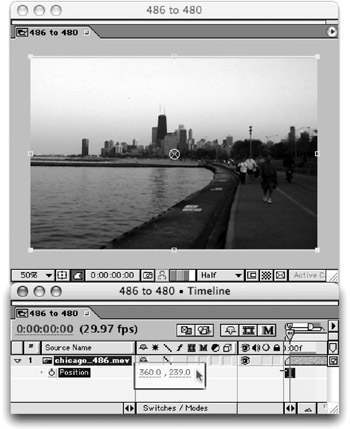 Sometimes we still deal with footage shot on Beta SP or footage that has been onlined at 720x486. If you are ever working with 486 footage:
Import the file into After Effects.

Make a new 720x480 composition.

Drag the footage into the timeline.

Select the layer and move its position one pixel up or down.
You are cropping a couple of lines off the top, and four off the bottom but you won't miss them. You need to move the file by one pixel to preserve the field order.