Click anywhere near the left edge of the page to remove the insertion point from the Footer text field.
Click the Objects icon in the toolbar and choose Text. A text box is place on the page.
Select the text box (

-
).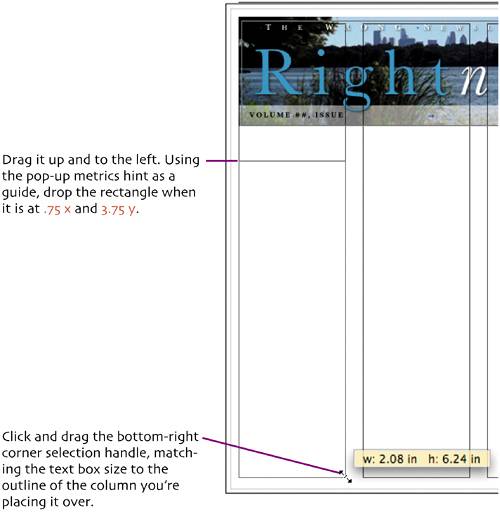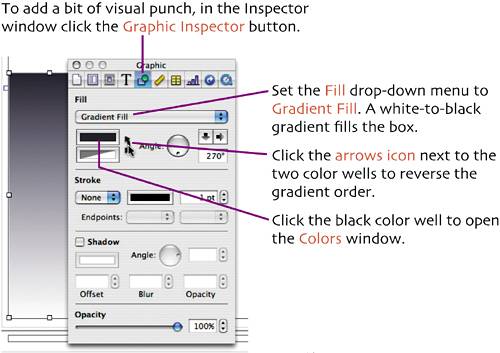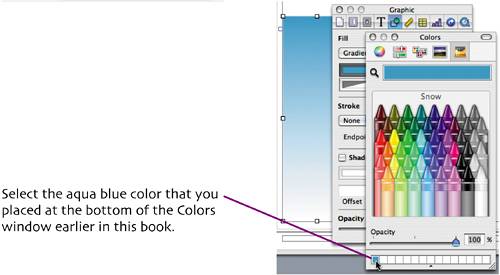 The box is now filled with an aqua-to-white gradient.