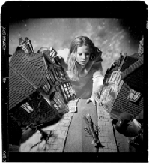 Aria Danika is an interactive designer, a Senior Moderator at Flashkit.com, and a member of the Hypermedia Research Centre in London where she completed her graduate studies. She originally trained as a photographer but turned to interactive media while pursuing a B.A. in multimedia and photography at Westminster University in London.
Aria freelanced for various broadcasters in the UK, including TV3, VH-1, and Granada, and she later joined the BBC for five years where she designed and developed rich media applications and games .
Aria is the contributor to Flash MX Magic (New Riders Publishing, 2002) and Flash MX 2004 Magic (New Riders Publishing, 2004) and has written articles on experience design and design for interaction. She is currently based in Brooklyn, NYC, spending her free time skateboarding, testing games, shooting short films , and exploring interactivity across different platforms. This has resulted in a series of sound/video experiments, installations, and web toys designed in Director and Flash. See www.openedsource.net.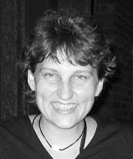 MD Dundon is the author of Macromedia Flash MX Production Techniques and the creator, with Magnet Media (www.digitalmediatraining.com), of the video training CD "Inside Flash MX: Production Essentials." She has exposed her Flash-geekdom at conferences such as FlashForward, DEVCON, and TechTV Screen Savers. She has created the curriculum for several Flash training programs, including her current courses at sfsuonline.org: "Flash Production" and "Flash ActionScripting."
As founder of her company, Flash411, she has explored issues of interactivity in documentary photography, psychobiology, film directing, screenwriting , art/video installations, interface design, and usability. As an "experience" designer, she has developed cutting edge prototypes and working applications for e-learning, virtual reality, interactive television, and walk-through and Web-based interactions.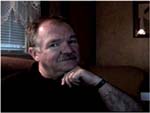 William B. Sanders is a professor in the Interactive Information Technology program at the University of Hartford. He has written over 40 computer- related books, ranging from assembly language programming to Flash ActionScript. His interests in Internet applications and programming focus on the use of the Internet for developing natural interactive environments for use in business, entertainment, and pure sociability. Flash, including Flash Communication Server, Communication ActionScript, and ActionScript 2.0, have proven to be the ideal tools for developing such rich interactive applications. Bill founded Sandlight Productions (www.sandlight.com) in 1984.