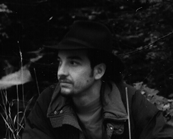 Jeff Tapper is the Chief Technologist for Tapper.net Consulting. He has been developing internet-based applications since 1995 for a myriad of clients , including Toys R Us, IBM, Allaire, Dow Jones, American Express, M&T Bank, Verizon, and Allied Office Supplies, among others. As a Macromedia instructor, he is currently certified to teach all of Macromedia's courses on ColdFusion and Flash development.
Jeff has worked as a contributing author on The Allaire Spectra e-Business Construction Kit , Advanced Macromedia ColdFusion 5 Application Development , Dynamic Publishing with ColdFusion MX (New Riders Publishing, 2002) and the recently released Macromedia Flash MX 2004 ActionScript 2.0 Dictionary (Macromedia Press, 2003). He was also one of the technical editors for the updated Flash MX 2004 Training from the Source (Macromedia Press, 2003) book. He is also a frequent speaker at Macromedia Development Conferences and user groups. Jeff formed Tapper.net Consulting to focus on developing Rich Internet Applications and empowering clients through mentoring.

James Talbot has been with Macromedia for four years . Before he came to Macromedia, he was a Project Manager in the e-learning space where he worked with Flash and Generator. James started out at Macromedia as a Sales Engineer, and he traveled around the world visiting customers and doing seminars . After the Allaire merger, he moved to New York City and worked for the Macromedia Educational Services team. He has put together the Flash training curriculum, including co-authoring the "Developing Rich Internet Applications" course and the "Advanced ActionScript for Applications" course.
James has also worked directly with the Flash engineers and provided guidance on future product direction. He develops curriculum, teaches courses, performs instructor certifications, and assists with consulting assignments. Most recently, he has worked on high-visibility, high-profile sites for AOL/Time Warner and TV Guide. He has also worked on many of the Macromedia certification exams, contributed to articles and tutorials on DevNet, and has spoken at numerous conferences and trade shows.

Robin Haffner is an Enterprise Technologist with HaffnerGraphic, a company she founded in January of 2000. After earning a computer science degree at Roger Williams University, Robin pursued a technical career that revolved around education and consulting. As a perpetual student, a dedicated instructor, and a consultant, she has kept ahead of the technology curve. Over the years, Robin has had the opportunity to speak internationally on many topics, including venues such as Macromedia DevCon 2001, 2002, 2003, Sybase User Conference Vienna, Austria 1997, Los Angeles, CA 1998, Orlando, FL 1999. Currently, Robin is engaged in Flash consulting for large-scale applications in the New York City area. Robin fills her spare time with golfing and sailing. She lives in Rhode Island with her two sons, Jonathan and Christopher, and husband, Pete.