Once the SharePoint server and ISA server have been configured appropriately, there are some final configurations that need to be done on both the Windows Mobile devices and the infrastructure in general.
Windows SharePoint Services 3.0 has included a new default feature that creates a site URL specifically for mobile devices. As shown in Figure 19-24, the mobile URL is the same as the default URL with the /m characters added to the end.


Figure 19-25: Mobile URL with the /m switch appended
If the ISA server was configured to use SSL to encrypt data transfers between clients and server using a certificate from an internal certification authority (CA), the clients should be configured to trust the root CA. The root CA certificate can be imported into the Trusted Root Certification Authorities list on each client. Without trusting the certificate, clients will consistently receive the warning message shown in Figure 19-26. If the certificate used by ISA was obtained from a certificate authority listed by default on the Trusted Root Certification authorities list of the Windows Mobile clients, then no further configurations will be necessary and no warning messages will appear.

Figure 19-26: Certificate warning message in a mobile device
Once the user proceeds through the warning, if displayed, she will be presented with a logon form that is created automatically by the ISA server, shown in Figure 19-27. The form is presented when HTML form authentication is selected. The user is required to supply a username in the form of domain\user (for example, contoso\jlew) and the accompanying password. The ISA server, as configured, will forward the user credentials to an authentication server. Once the credentials are validated, the user will be presented with the reformatted page. Once on the page with the mobile device orientation, users can view and edit SharePoint lists.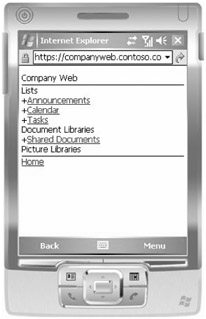 Figure 19-27: Logon screen for mobile users