The BIG Weekend Render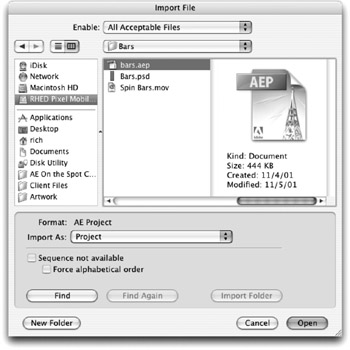 If we have several projects that we need to output, we'll often create a ˜rendering project. This way we can set up one render queue and really leave our machines unattended for a while.
Set up the individual projects as needed, including adding items to the render queue and specifying settings

Create a new project and save it.

Choose File > Import > File or press Cmd+I (Ctrl+I).

Select the projects you'd like to import and merge together.

Check the Render Queue and make sure all of the output paths are still valid.

Save the Project.

Click Render and go enjoy the weekend or a night away from the office for a while.