Now we want to put the date in the rectangle aligned to the right side. We'll do that with a tab.
Click the View icon in the toolbar and choose Show Invisibles. Invisible objects such as tabs, paragraph breaks, and layout breaks will appear in blue.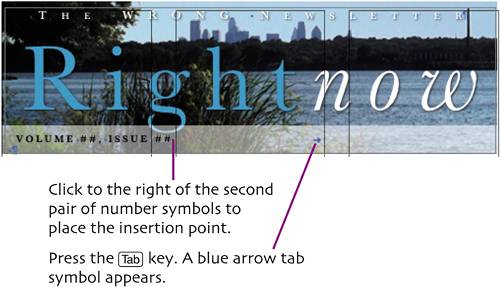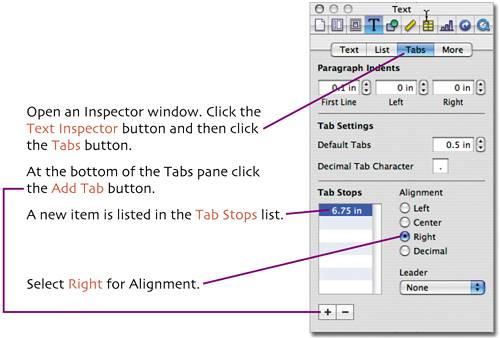 Double click the Tab value and change it to 6.75 inches.