Formatted text fields allow you to insert text that can be automatically updated. Formatted text fields are used for dates and page numbering. We'll add each now.
To insert an automatic date field, confirm that your insertion point is still inside the rectangle at the Tab Stop on the right and select Insert > Date & Time.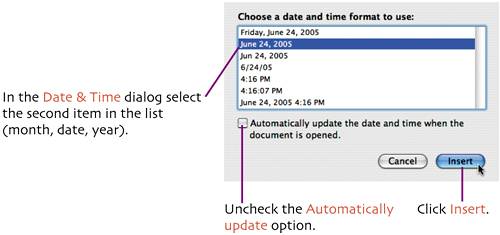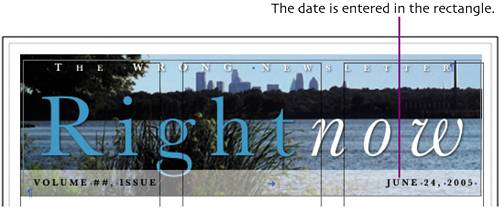 You'll update the date in the template by

clicking on the date and choosing Update Date & Time Now.
Select the rectangle,

-
.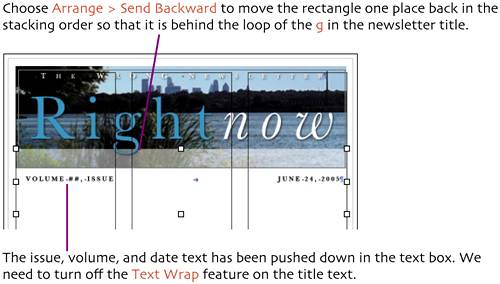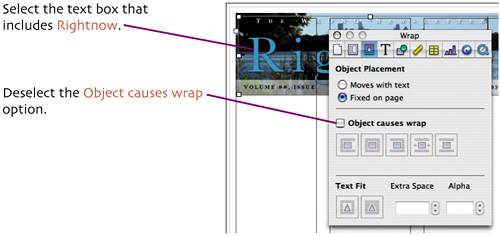 In the Inspector click the Wrap Inspector button.
The issue, volume, and date text moves back into place.
Drag the bottom, middle selection handle of the issue, volume, and date box up, decreasing the box height until the bottom edge is even with the bottom of the photo.