Our masthead is complete, let's add page numbering.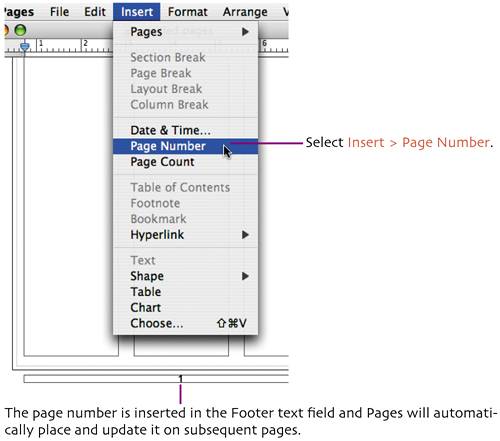 Click in the Footer text field at the bottom of the page.
Now would be a good time to save your file. Choose File > Save. In the Save dialog, navigate to the location where you'd like to save it and name the file WRONG Newsletter Template.pages.