As we discussed in Chapter 6, CMS stores all approved page, template, and resource revisions. For example, any page change that has been approved by an editor is a revision; each approved change to a page creates a new page version. The number of revisions on your system is limited only by the size of your database; object versions are stored by date and time. There is no option to automatically purge revisions or disable the creation of revisions. Historical revisions, including large resources, remain in your database and take up space.
Administrators can permanently delete all object revisions that are older than a defined time using the Site Manager. CMS purges all revisions in the site database that are older than the date and time specified. It is advisable to back up the CMS database before purging because this operation cannot be undone.
To purge revisions, in the Site Manager from the Tools menu select Clear Revision History. The Clear Revisions dialog box appears, as shown in Figure 16-31; specify the date and time corresponding to the revisions to be purged, and click Clear. A calendar is provided when you click the down arrow button in the date box. Click Yes in the confirmation message (Figure 16-32). All revisions older than the date you specified will be deleted.
Figure 16-31. Clear Revisions dialog box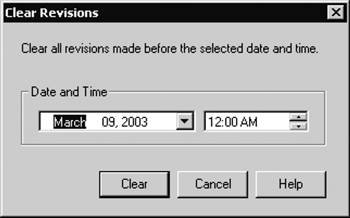 Figure 16-32. Clear Revision History confirmation message

NOTE: Users may be locked out of the system during the revision purging procedure; therefore, don't purge revisions from your site at times of high usage.