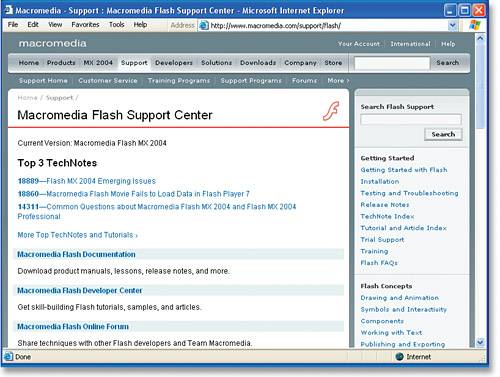 http://webforums.macromedia.com/flash/
Obviously no one can beat the expertise of Macromedia when it comes to troubleshooting Flash. That being said, I thought I'd give you a direct link to the Flash support center at Macromedia.com. You'll find all updated documentation, downloads, components, and technical notes about known problems.
http://www.macromedia.com/support/flash/
Oh, and you can go here for user-to-user discussions about any problems you may run into.