You can accomplish most of the basic modifications to text using the Property bar. These include changing the font face, size, and color and changing the justification. For more advanced modification, you must use the Text palette.
Basic Text Modification
The Property bar is a handy one-stop shop for most of your text modifications.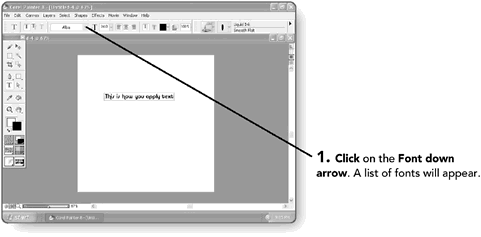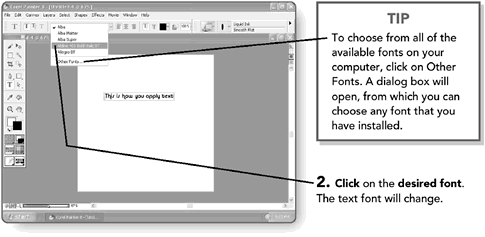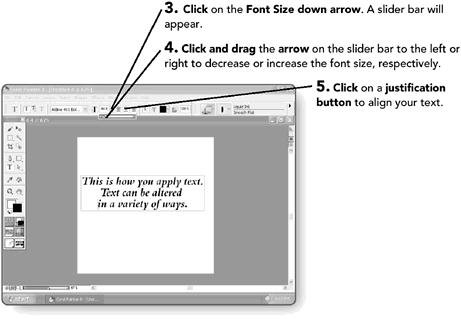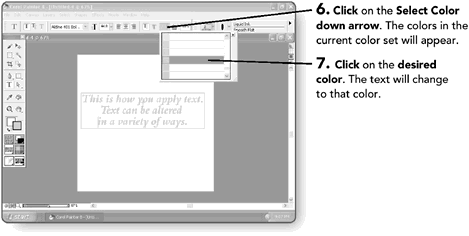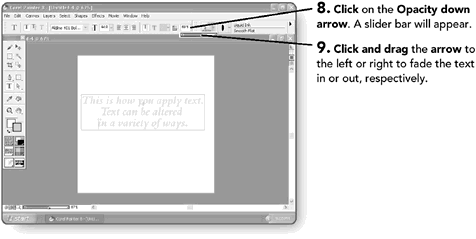 Advanced Text Modification
If you want to take the design of your text a little further, you can add effects such as a drop shadow or curved text, or you can change text spacing. You can accomplish all of these effects using the Text palette.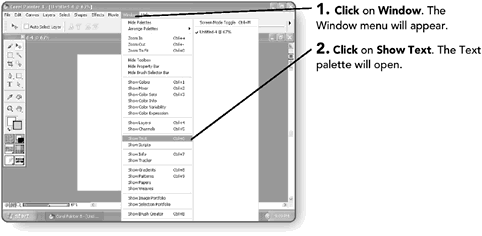 Spacing
Using the Text palette, you can change the spacing between letters (the tracking ) or the spacing between lines (the leading ).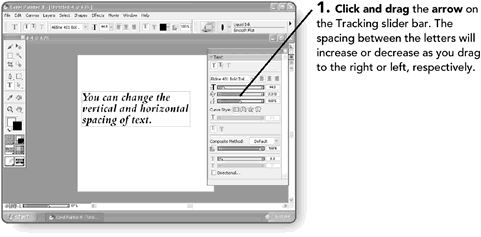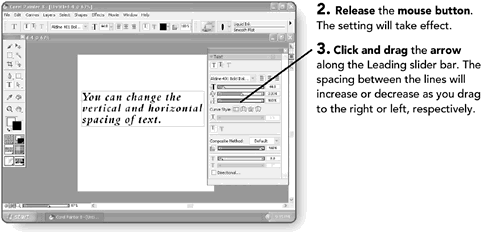 Wrapping Text around a Path
Painter gives you the ability to warp the appearance of text by fitting it along a path. Using this feature, you can curve text in a variety of ways.