Publisher provides several options for creating a Web site. You'll learn more about these options later in the chapter. But for now, consider how a Web publication differs from a print publication. When you create a print publication, you generally assume that most people will read it straight through; however, your Web audience won't read in such a linear fashion. They'll enjoy browsing (or surfing) through your publication and expect to find lots of interesting jumping off places (or hyperlinks) to other pages and sources of information. As you can see in Figure 32-1, a Web page created by a Publisher Web Site Wizard displays the dynamic quality of electronic publishing.
ON THE WEB

---

The Coffee.pub file is located on the Running Office 2000 Reader's Corner page. For information about connecting to this Web site, read the Introduction.
Although lively hyperlinks are an essential component of Web publishing, they also allow visitors to choose their own path through your Web site. (See Figure 32-2.) While visitors might neatly follow your links to other pages in your site, they might just as easily jump to another site entirely. Therefore, you must create pages that can stand alone, because they could be the only ones a visitor chooses to see.
One of the fun aspects about designing a publication for the Web is that you can make it instantly interactive— you don't have to wait for your customer to receive a document in the mail and send a response form back to you. Publisher 2000 wizards help you add electronic forms to your Web pages so visitors can communicate with you via e-mail. A business can take orders online and process them quite quickly, as a small espresso shop might do with an e-mail order for several coffee drinks. (See Figure 32-3.)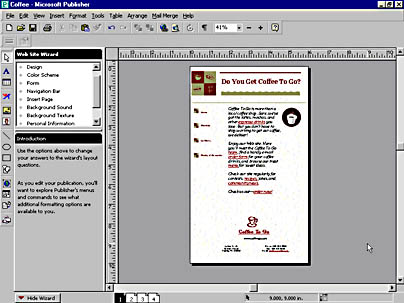 Figure 32-1. A small business home page uses hyperlinks to connect the pages of its Web site.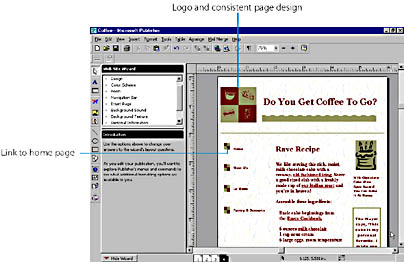 Figure 32-2. A Web page branded with consistent design elements.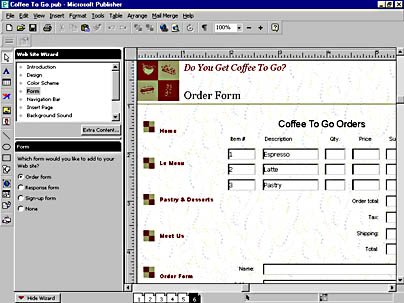 Figure 32-3. Electronic order form created by a Publisher wizard.
A Web Page Primer

---

A Web page is a single-page publication that is coded in HTML (Hypertext Markup Language) and available for viewing on the Internet. HTML is the language that tells a browser how to display the page. A browser is a software program that allows a user to view HTML documents on the Web and generally permits a user to send and receive e-mail as well. A Web site is a collection of Web pages that are connected by hyperlinks. (You'll find out more about hyperlinks later, in the section "Inserting Hyperlinks" page ) A Web site usually starts with a home page, which introduces the basic concept of the site. Using Publisher 2000, you can create either a single Web page or an entire Web site.