Actors in the Finnish M-Commerce Space
Durlacher (2001) and Lepp vuori (2002) described mobile telecom markets as special types of business networks called value-webs. They identified the core actor groups and their relationships. In this section, we illustrate a part of the value-web in Finland and then develop it more generically in later sections.
First, the Durlacher value-web divides mobile telecom actors into three main areas: (a) Services, (b) Applications, and (c) Technologies. Finnish telecom operator (e.g., Radiolinja, Sonera, DNA) and mobile portals (e.g., Sonera Zed) comprise the service area of the Finnish m-commerce value-web. The application area of the Finnish value-web consists of traditional content creators such as media companies (e.g., MTV3, Soneraplaza, Sanoma) and small start-ups creating or aggregating applications (e.g., SmallPlanet and MatchEm). Finland's leading technology company, Nokia, dominates the technology area of the country's m-commerce value-web. The giant is active in all three technology areas. Nokia's two core businesses—mobile handsets and network equipment—make this company a crucial partner for nearly all other Finnish mobile telecom actors. In Figure 2, the Durlacher approach to telecom value-webs is presented in more detail, with illustrative firms from the Finnish context.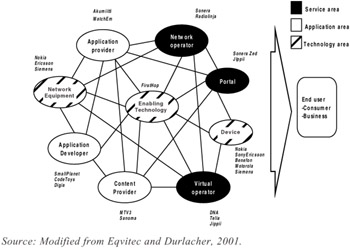 Figure 2: The Mobile Value-Web in Finland
Lepp vuori utilized the Durlacher model to illustrate the power balance within the Finnish telecommunications landscape. The network model of Figure 3, as also the chart in Figure 4, presented later in this chapter, dramatically illustrate the strength of Nokia within the Finnish telecom markets. The application or platform development efforts of small start-up companies in mobile services have only a marginal impact on market development, indicated by the thin arrows in Figure 3. Telecom operators possess some market power, especially in relation to domestic end users. Accessing export markets, however, is challenging for both the telecom operators and mobile start-ups. Only Nokia has a strong global reach into export markets (Figure 3). Recently, the largest Finnish media companies took their initial steps in internationalization, e.g., Sanoma Magazines has become one of the leading European magazine publishers. [4]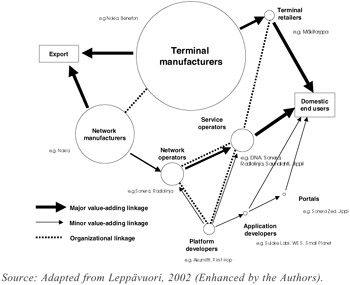 Figure 3: The Distance/Magnitude Value Network of the Core Actors in the Finnish Mobile Cluster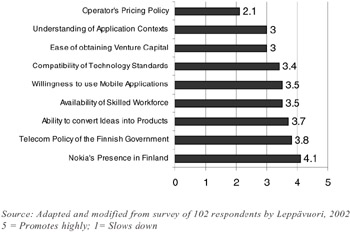 Figure 4: Factors Influencing the Development of Mobile Services in Finland
Resources
Personnel
The telecom sector has long been dominated by technology and engineering skills. Finland is well known for its talented engineers, e.g., in the paper industry and machinery, and the Finnish telecom sector is no exception to this. In the mid-1990s, Finland's technical universities increased their student intake for telecom-related studies and were able to respond rapidly to the increasing human resources needs triggered by the constant international growth led by Nokia and its partners.
For Finnish mobile-telecom-related companies, a major challenge has been to find and retain people who have enough experience in international IT service business. Traditionally, Finnish organizations have been excellent at developing technology but short-staffed in experienced sales personnel. During the mobile boom toward the end of the 1990s, this shortage of experienced sales personnel struck hard. Venture capitalists financed innovative technology development, but only a few Finnish companies were able to create revenue on investment. Skill sets of the start-up companies were aimed at research and development, instead of at sustainable business development.
Financial Resources
Finland has been one of the model countries for industrial growth since World War II. It transformed from mainly an agricultural economy in the early 1950s into one of the leading high-tech economies by the end of 1990s. Yet, the country's capital accumulation has been limited. Capital market liberalization in the 1980s opened the doors to foreign investment. Still, for most entrepreneurs, the only viable options for financing business development were through commitment of personal and family savings and bank loans. Risk-based venture funding and stock market financing existed only minimally. It took nearly 10 years for venture capitalists and business angels to really start investing in Finnish companies. At the peak of the hype, the first quarter of 2000, major financial investors were either actively investing in or actively seeking high-tech start-ups to invest in.
The sudden increase in venture capital flowing into the country created multiple side effects. Investors did not have the time to evaluate in detail the feasibility of the business models and capabilities of most start-up companies. Investments were made with minimal planning and high risk. For mobile startups, the situation was lucrative. With a credible "mobile story," substantial capital could be attracted to support the establishment of new businesses and to commit to expenditures for rapid projected growth. With complex revenue-sharing-based business models, many of these start-up companies promised to launch into "international exponential growth." Few of these start-ups survived. The capital collected was spent, and additional venture financing was no longer available. Yet, for some start-ups, the promised markets opened up. Venture financiers remain optimistic about the prospects of Finnish mobile start-ups and continue to expect good longer-term returns for their risks.
Hardware
Finnish telecom companies have been pioneering multiple technology solutions. Finland was one of the first countries to have a fully digitized telecom network, as well as one of the first countries to offer excellent trunk networks for data carriage. In September 2002, Nokia introduced its first 3G phone within Sonera's network and demonstrated its commitment to Finnish know-how. Both wired and wireless networks are among the leading ones in the world. These offer attractive test environments for a variety of mobile solutions.
Customers
Finnish mobile technology companies were in a favorable domestic environment during the 1990s. Several players were investing heavily into high-tech innovations and e-business solutions. Mobility was seen as a key high-tech area, and investor interest in mobile companies' activities was high. Multiple trials were carried out for mobile salesforce automation and m-commerce. Furthermore, Finnish consumers were eager to try out mobile applications (such as SMS chatting, SMS dating, TV voting, etc.). By 2002, media companies (e.g., MTV3) started to play stronger roles in m-business. This trend continues to intensify (Karlsson, 2002). These media companies offer their customers interesting content on TV screens, desktop screens, and now also via mobile channels.
Relationships
Being in the northeast corner of the European Union, Finland lacks the geographic centrality to network its businesspeople into other markets. Only few multinational companies emerged from the country (mainly within the forest and metal industries). Nokia changed this pattern radically. Not only Nokia's own personnel but also its subcontractors and clients have been able to enter into circles much larger than the small Finnish domestic markets. Learning from these operations has been fruitful for the entire Finnish economy.
The mentality of the Finnish business community also changed. More companies started to consider themselves as being a capable and skilled part of the international business community, instead of being a minor actor from "the unknown northern dark country." The domestic networking, often initiated by the national research projects (lead by, e.g., The Finnish Technology Foundation, TEKES), provided excellent opportunities for mutual learning within Finland. Yet, there is still a lot to be learned. Finns are new to service businesses. International markets demand massive and long-term investments from the Finnish companies. Being a domestic league champion offers no guarantee of becoming an influential player in the highly competitive international markets.
Strategies
During the strongest hype, it seemed that the main focus of mobile companies was to grow at any cost. Capital obtained from investors was spent on expensive international operations and acquisitions. There were strongly held beliefs about "technological pioneering" and about "growing as Nokia did." For a short time, such aggressive expansion strategies boosted the valuations of these companies. Yet, with few exceptions, these commitments became unbearable burdens for the Finnish start-ups—international operations demanded skills and know-how in certain areas, which the companies did not possess.
Only few companies understood the realities of business networks—building sustainable positions in international markets demands much more than sophisticated technological know-how. The largest customer markets (e.g., Germany, France, the United Kingdom, and the United States) are distant from Finland. During 2001 most of the small start-up Finnish companies lost their advantage of being the pioneers of mobile technology. [5] They could not turn the hype surrounding them into profitable customer relationships.
In his research of Finnish mobile start-ups and markets, Lepp vuori found the operators' pricing policy to be a significant negative factor impacting the development of the Finnish m-commerce sector. While offering their solutions to Finnish and to various European operators, Finnish content-and application-focused companies faced 80/20 revenue-sharing demands, with operators retaining 80% of the revenue. This is in sharp contrast to Japan, where the revenue sharing is 10/90, with nearly 90% of the revenue flowing back to application developers. It is no surprise that mobile content companies are succeeding in Japan.
The role of the Finnish government in boosting mobile telecom development as well as the crucial role played by Nokia, feature prominently in Lepp vuori's findings. Nokia is the largest Finnish multinational company, and the Finnish economy has become dependent on it. When Nokia launches new mobile phone models, such news makes front-page headlines in Finnish media. The immense centrality of Nokia is a boon in booming economic times but poses big risks when Nokia is in a downturn.
Some Short Case Studies
We now turn to some interesting case studies of small Finnish m-business companies. [6] With nearly 200 digital media start-up firms in Finland, the selected cases (shown as boxed items) only provide an illustrative snapshot. Two of the profiled cases no longer exist, but they are profiled because of their groundbreaking approach to relationship creation for leading IT and entertainment business brand names. [7]
Riot Entertainment, www.riot-e.com

Year of founding: 1999 (outcome of a merger between three smaller companies)
Short description of activities:
Riot-E was created as a leading aggregator of mobile entertainment and gaming content solutions. Riot-E promised to take leading entertainment brands into the mobile environment. Riot-E offered expertise in mobile technology, business, and direct relationships to mobile operators worldwide, as well as linkages to equipment manufacturers. Excellent timing of company's market entry and active business networking brought Riot-E into fruitful and promising business deals with entertainment brands such as Marvel and New Line Cinema. Furthermore, Riot-E was flexible and innovative in its business models with the operators. It was focused on delivering value-added service for them. Yet, its main challenges were creating a constant and stable revenue flow. The company obtained nearly 5 million euros as capital investments and expanded its operations quickly. At its peak, Riot-E had over 100 employees and operations in seven countries. Riot-E's business plan was built on an aggressive growth strategy. This high-risk approach led to initial business deal success, but the global ICT crash brought the growth to a standstill.
Status as of late 2002:
Riot-E went into bankruptcy after prolonged third-round financing negotiations. Merger with another mobile entertainment company was also considered. While Riot-E did not survive, several of its personnel were able to leverage their accumulated know-how of the global entertainment business into new entrepreneurial activities.
CodeToys, www.codetoys.com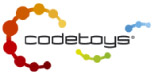 Year of founding: 1998 (2001 merger of two leading mobile entertainment companies, CodeOnLine and SpringToys)
Short description of activities:
CodeToys develops mobile entertainment solutions for operators and mobile portals. The company gained worldwide publicity with its mobile versions of the popular "Who Wants to be a Millionaire?" and "Trivial Pursuit" games. Furthermore, the company closed deals with several major entertainment companies, such as Disney and Universal. In addition, CodeToys obtained sound third-round financing from a group of international financiers (Bertelsmann Capital Ventures, AOL Time Warner Ventures, and Motorola) to secure its position in the mobile arena.
Status as of late 2002:
CodeToys keeps developing solutions for its customers. The ICT downturn created major challenges. Yet, secured by its financiers, its future still seems promising.
First Hop, www.firsthop.com

Year of founding: 1997
Short description of activities:
First Hop started its operations as a subcontractor for Web design agencies. The company rapidly developed its competencies, especially in Java-based solutions. First Hop created its own software products for online and mobile publishing and content management platforms. First Hop obtained venture financing and had international customers for its solutions. It has been judged to be one of the most promising mobile developing companies offering solutions to telecom operators and directly to corporations. Yet, like other Finnish start-ups, it has faced growth challenges and major profitability pressures from its financiers.
Status as of late 2002:
First Hop continues to operate and develop its solutions for its customers. The latest expansion has been to start providing solutions to Southeast Asia.
Sulake Labs, www.sulake.com

Year of founding: 1999 (as a joint start-up with enthusiastic entrepreneurs and support from an ad agency)
Short description of activities:
Springing from the hobby of its multimedia-enthusiastic founders, Sulake Labs created one of the first truly profitable "virtual goodie" environments. Their concept "Habbohotel" is a virtual 3D community in which registered members can interact, move, chat, play games, dance, etc. Furthermore, users can create their own rooms in which they can purchase virtual furniture and other decorations with their mobile phones. Surprisingly, the concept has proven to be very successful, and Habbohotel has several thousand active members. The original Finnish operation, "Hotel Kultakala," is offered in cooperation with a Finnish telecom operator and has become profitable for both parties. In addition, the solution won several awards in international digital design contests.
Status as of late 2002:
Sulake continues to develop its technology solutions. It opened its Fuse software solution for developers worldwide. Sulake also expanded into international markets, with operations in the United Kingdom and elsewhere.
WapIt, www.wapit.com

Year of founding: 1999
Short description of activities:
WapIt is often seen as the pioneer of the Finnish mobile start-ups. It was among the first start-ups to obtain millions of venture capital for its international growth. It gained high publicity (e.g., in Business Week, Economist, and Financial Times) as being one of the first global mobile solution companies. It pioneered in revenue share-based business models with the operators. It was among the first companies to expand its operations with partnership deals with Hewlett-Packard and Nokia. Finally, however, WapIt also pioneered as one of the first mobile companies to crash. The company tied itself into unfinished technology and became a victim of the overall troubles of WAP. Its business plans were based on exponential consumer adoption of mobile solutions. The rosy expectations, strong publicity, and technology forecasts allowed WapIt to attract investors (such as Durlacher) worldwide. Yet, the planned business never materialized. Though the company had innovative solutions and technology, it had to discontinue its operations in 2001.
Status as of late 2002:
Having run out of additional financing, WapIt filed bankruptcy in 2001.
Iobox, www.iobox.com

Year of founding: 1999 (as a start-up)
Short description of activities:
Iobox was one of the first Finnish companies to start offering free Web-based e-mail to its registered users (as GNWmail service). In 1999, it changed its name into IoBox and started offering mobile e-mail and calendar access, as well as ringtones and operator logos. The company obtained venture capital and expanded rapidly into international markets. In 2000, the company was acquired by Spanish telecommunications operator Terra Movile at the high price of nearly 160 million euros. Promised expansion turned into rapid downgrading in 2001. Subsequently, Iobox discontinued its Finnish operations in late 2001 and focused solely on major European markets. Iobox was also integrated more tightly into its Spanish parent's operations.
Status as of late 2002:
Iobox continues as part of Terra. It operates currently in four countries (the United Kingdom, Germany, Spain, Brazil). It still has a few Finnish employees. The company, however, has totally withdrawn from Nordic operations.
Jippii, www.jippii.com

Year of founding: 1997 (through a merger of Finnish ISPs—its initial name was Saunalahden Serveri)
Short description of activities:
Jippii was created originally as a challenger in the rapidly developing Finnish Internet service provision markets. During the hype, Jippii also entered the mobility markets. The company was among the first portals and virtual mobile operators to start offering "goodies" like mobile phone ringtones and operator logos to its users. Rapidly, this virtual "goodie" business brought Jippii from high losses into nearly profitable business. In its aggressive expansion into international markets, Jippii entered into a German local access provisioning business. This operation became nearly fatal for the company. Jippii had to withdraw from Germany at a very high cost and obtain rescue financing from its main investors.
Status as of late 2002:
Jippii recently stabilized its position among leading Finnish portals. It is still offering innovative mobile solutions for its customers. Yet, it is more focused on core operations—Internet access provisioning, especially offering broadband solutions. Furthermore, the company runs its operations domestically again, with the original Saunalahtibrand name.
Sonera Zed, www.zed.com

Year of founding: 1999
Short description of activities:
Springing from its domestic mobile phone service operation, Sonera formed its internationally focused mobile portal in 1998. Zed was one of the first mobile portals and immediately created high expectations throughout the business community. The company was estimated in early 2000 to be worth billions of euros if publicly listed. Sonera invested tremendous amounts of money into Zed's expansion into European markets and brand creation. Yet, high investments brought back only marginal revenue. The consumers did not buy into Zed's WAP and SMS-based offerings. Zed was making money with operator logos and ringtones, but not enough to cover the investments put into it. In early 2001, Sonera planned to list the company, but the plans were postponed due to the downturn. Zed withdrew several of its plans and went into massive restructuring of its operations.
Status as of late 2002:
Yahoo! Mobile acquired 15% share of Zed from Sonera in 2002. Yahoo also has an option to acquire the rest of the company. Currently, the two companies are planning marketing cooperation and possible joint development projects.
Some Lessons from Finnish Pioneering Cases
The mobile sector is very much in flux. The early cases described here, however, yield some important lessons for m-business success:
Simple, entertaining items (games, ringtones, logos) have significant revenue potential if volume can be built up and sustained.

Business network relationships, especially with deep-pocketed operators, offer a substantial degree of financial flexibility and thereby the ability to reorient the business models. In terms of Figures 2 and 3, the proximity and strength of the relationship between a startup and the telecom network operator seems to improve survival chances and prospects for financial viability.

Business models based on unproved technologies and on assumptions of enduring exponential growth are extremely risky.
In the sections to follow, we provide the conceptual elements that can help in explaining the Finnish pioneering cases as well as in assisting future m-business strategies the world over.
[4]See, e.g., www.medialinnakkeet.com for more information.
[5]By 2002, Japan and South Korea were being mentioned as the most advanced mobile countries globally.
[6]The case studies are based on publicly available news materials from www.digitoday.fi, www.talentum.com, and www.itviikko.fi.
[7]A comprehensive listing of Finnish companies operating in the ICT industry can be found at, e.g., http://www.swbusiness.fi/.