Business Network Theory
Researchers attempting to understand the developments in the mobility-related markets suggest utilizing business network theories as the appropriate descriptive and analytical approach to grasp this sector (Durlacher, 2001; Lepp vuori, 2002). These theories originate from the groundbreaking work of the Scandinavian-English IMP-research group (H kansson & Johansson, 1992; see also H kanson & Snehota, 1994; Johansson & Mattson, 1988; Axelson & Johansson, 1992). Originally, the researchers working with business network theories analyzed dyadic relationships between industrial buyers and sellers. More recently, the approach was widely accepted to describe markets as value-webs, networks of interconnected actors, each possessing limited amounts of resources and each performing specific market activities. Activities are performed to obtain as dominant a market position as possible.
Business Network View of Mobile Telecom Markets: Activities and Resources
Mobile telecom markets can be viewed as business networks, wherein a variety of actors (operators, governments, infrastructure providers, device makers, value adders, users, and so on) possess resources, perform activities, and are in relationships that are established or evolving. The resultant interactions influence the market positions of the actors. To begin analyzing mobile telecommunications from a business network perspective, we first look at the market activities (Table 3). These are the operations that companies, organizations, and individuals carry out in the market. Mobile telecommunication business activities can be categorized into main activities and supporting activities. At the core of the telecom business (fixed or mobile) are access provision, data delivery, service provision, and service-hosting activities. These are supported by multiple other activities, such as advertising, training, and content creation. Furthermore, in the telecom industry, multiple types of equipment are required. Thus, equipment manufacturing and maintenance form one activity area. Companies invest in the development of new solutions for their customers, and this research and development is carried out by an actor's own or joint efforts. In addition, companies constantly aim to strengthen their strategic positions by using a variety of business network-building activities. These entail formal and informal negotiations, different ways of subcontracting and outsourcing, and joint research and development. Finally, various governmental and industry organizations also aim to influence and standardize the competition terms in the markets by implementing market rule creation and enforcement activities. In Table 3, the business activity set of the mobile telecommunications sector is summarized.
Table 3:

Mobile Telecom Business Activity Set

Core Activities

Supporting Activities

Infrastructure-Related Activities

Research and Development Projects

Business Network-Building Activities

Creation, Enforcement of Market Rules

Own R&D projects

Joint R&D projects

Formal and informal negotiations on financing, project cooperation

Subcontracting agreements

Research and development

Regulations

Laws

Standards

Source: Modified and Adapted from Pelkonen, Pohto and Wir n, 2001b.
Mobile telecom business activities are based on various resource pools. These can be categorized into human, software, hardware, organizational, and financial resources (see, e.g., Holmlund & Kock, 1995). The key resources for operation are the company's employees. Also, telecom operations are capital intensive and require substantial investments into switching equipment and transmission networks. Thus, these form the second key resource group. The telecom business resource categorization is presented in some detail in Table 4.
Table 4:

Mobile Telecom Business Resource Set

Human

Hardware

Software

Organizational

Financial

Management

Technical

Design

Maintenance

Service

Sales

Marketing

Other

Office premises

Production machinery

Personal computers and servers

Network equipment

Cables and control equipment

Locations for network equipment

Licenses

Intellectual property rights

Proprietary contents

Production process knowledge

Knowledge about technology

Knowledge about customers

Production software

Finance for operations (e.g., R&D, commercialization, internationalization)

Capital valuation in the stock market

Source: Modified and Adapted from Pelkonen, Pohto and Wir n, 2001b.
Business Network View of Mobile Telecom Markets: Actors and Relations
There are a variety of mobile telecommunications market actors. The core actors are the telecom network operators. [8] The operators possess the key understanding of the telecom service users: consumers and corporate customers. Through their business development efforts, the operators generate revenue opportunities from the users. In fact, the end users represent the only sustainable revenue source for all market actors. The money exchanged over usage of telecom services originates from the end users and is distributed among the other actors in the marketspace. Almost without exception, the network operator holds a dominant or at least controlling position in this crucial monetary flow.
Also connected directly to the end users are various mobile media (portals). These are business activities of the network operator or of an external party. If an external actor is the portal provider, the activities of such an external actor nearly always remain dependent on the business relationships between network operators. End users are, in most cases, charged only via the mobile operator's billing systems, regardless of the type of third-party or value-added service usage. At their inception in 2000, mobile portals attracted major interest in the business community as new media, but their success so far has been limited. [9]
For a mobile portal or a network-delivered service to be useful, interesting content needs to be created. For this, various content-related actors are needed. Content value creation can be described as a five-step process (see Figure 5). [10] Mobile telecommunications follows this typical content creation chain, and each step can have its specialized actors. A mobile portal or an operator most often carries out content marketing. The operator nearly always handles the distribution of content.


Figure 5: Generic Content Creation Process
It is technology-oriented companies that have mainly formed the mobile industry. These could fall into two main categories: service and application enablers and enabling technology providers. The former consists of companies that develop and market their solutions (normally software products) to mobile operators or mobile media, occasionally also directly to corporate end users and even to consumer markets. The latter can be further categorized into four main groups: developer tool vendors; service platform and component creators; network infrastructure vendors; and device manufacturers. These companies sell their products mainly to telecommunications operator globally. Yet, they also have direct customer relationships to service enablers and mobile mediums. In addition, mobile device manufacturers sell their products to end users through their own distribution channels.
The m-commerce business field involves several connected actor groups. Financiers seek profitable investment targets. In the period of upturn in the 1990s, large risks were taken by seeking companies with strong chances for success and then investing in such firms. Only few of these investments proved viable. A large number of ventures failed to fulfill their business plans and ran short of money. This is bound to impact the industry's prospects, at least in the short term. Regulators and standardization organizations work as the market rule creators for companies in the m-business fields. Since the early 1990s, their impact has been important to the whole industry due to increasing global telecom deregulation. Finally, as in any business, a large number of advisory service companies also operate in the mobile communications field. These include legal, marketing, and business advisors, as well as various research institutions.
The business field of mobile communications could be illustrated as an actor web (see Figure 6). On the top of the figure is the content creation value chain, while below it are the related actor groups.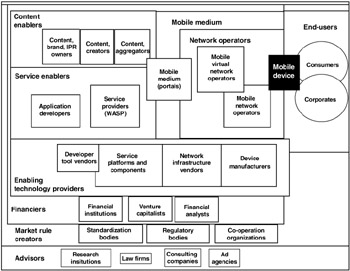 Figure 6: Mobile Telecommunications Business Field
By combining the business network elements of Actors, Resources, and Activities, an overall business network model for mobile telecom can be formed (see Figure 7). Telecom actors compete and cooperate to obtain the most valuable, skilled, and scarce resource pool to perform their activities. Very often, due to their history and control over the end users, telecom operators hold a dominant position in the markets. The second powerful market group is comprised of the equipment manufacturers. By 2002, media companies increased their importance in the m-business fields. A common factor characterizing these three groups is the close relationship to end-users. From the perspective of start-up firms, the m-commerce field is challenging. Business success is highly dependent on the firm's abilities to create a compelling competitive position, attract a large customer base, and generate sustainable revenue flows.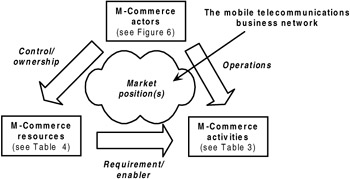 Figure 7: Mobile Telecommunications Business Network
For mobile application developers and content-oriented start-ups, a lot of partnering is needed for successful business operations. As mentioned earlier, ultimate business models have to rely on increased revenues from the end users. In practice, this means that the network operator has to obtain a higher ARPU (Average Revenue per User) by offering its customers (the end users) services that they are willing to pay for, at levels over and above the charge for their conventional mobile voice and data usage. It is this incremental revenue that the operator is able to share with application developers, technology enablers, and content enablers. Such incremental revenue has so far proven to be elusive, at least in the European markets. Increments in revenue through offering these value-added services have been much smaller than expected. Therefore, the business plans based on revenue share-based earnings models for start-ups have very often failed.
[8]In mobile telecommunications, there are two kind of network operators: a mobile network operator (MNO, incumbent operator) builds and operates its own network, while a mobile virtual network operator (MVNO) rents transmission capacity from the MNOs but operates under a separate brand and with separate customer billing systems.
[9]See, e.g., http://www.gsacom.com/, Mobile Portal Surveys.
[10]Such a model can be applied to any content creation business, be it telecommunications or another sector.