The combination of three levels of refinement on the vertical axis and the four viewpoints on the horizontal axis results in a grid-like organization of the pattern graph. This arrangement, called the Pattern Frame, is shown in Figure 2.6.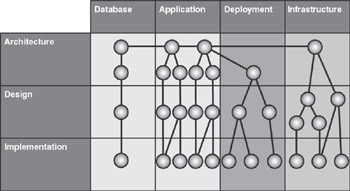 Figure 2.6: The PatternFrame
The Pattern Frame is included with each individual pattern description as a point of reference and as a navigational aid.