You can assign tasks to co-workers or subordinates. When you assign a task, the assignee has the option of accepting or rejecting the task.

Open Assigned Task
Select the New drop-down arrow on the toolbar and then select Assigned Task. A new task dialog box opens.

Open Select Contacts from Address Book Dialog
Task participants are entered on the task's Assignment tab. You are added as a participant automatically (you can remove yourself using the Remove button if you want). To add additional participants from your address book select the Contacts button. The Select Contacts from Address Book dialog box opens.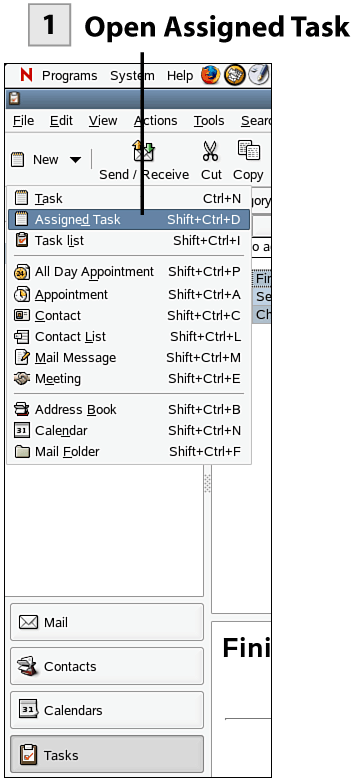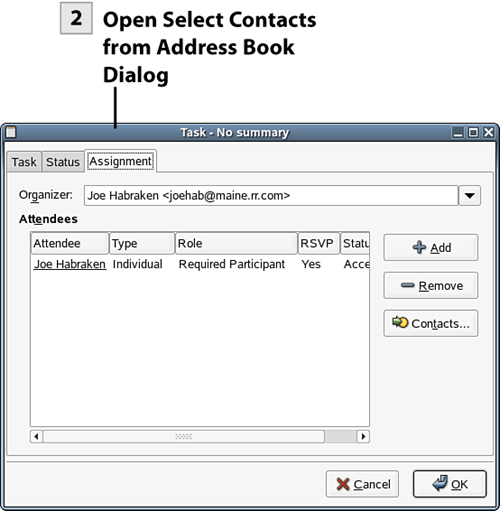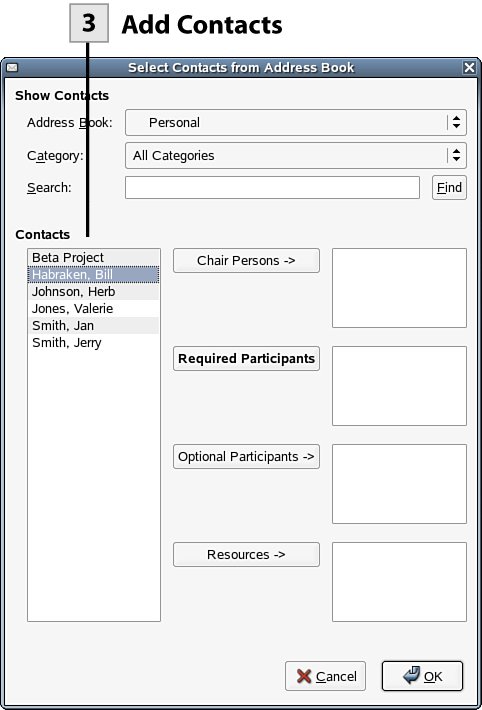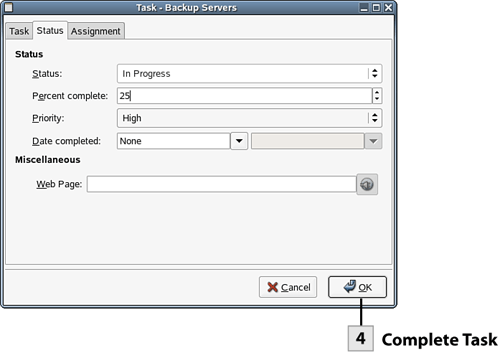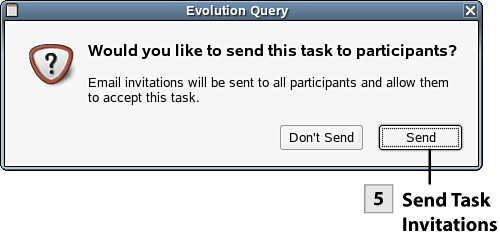 Add Contacts
Select contacts and then select Required Participants to add them to the task participant list. After you have finished adding participants, click OK.

Complete Task
Enter information on the task's Task and Status tabs as needed. After you have completed entering information related to the assigned task, click OK.

Send Task Invitations
An Evolution Query dialog box opens asking you whether you want to send the task participants an email invitation. Click Send.
Note
When you send task invitations, invitees have the option of accepting or declining the task. Email responses from the invitees appear in your Inbox when the various invitees respond.