Looking for a quick way to compare multiple frames within (or even between) your compositions? Instead of jumping around and waiting for AE to reload the frame, take a snapshot. After Effects supports a view of up to Four Snapshots.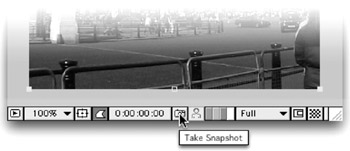 To Take a Snapshot, press Shift+F5, F6, F7, or F8. You can use any of these F keys (or even all of them) as a frame buffer.

To view the Snapshot, just hold down F5, F6, F7, or F8 and it will load in the viewer as long as the key is depressed.