No Alpha? No Worries!
Is your video missing a precious alpha channel? Have no fear, the Paint Effect is here!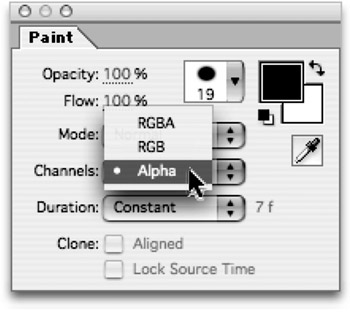 Adding an alpha with paint effects gives you utmost control and you can edit the alpha directly in AE.

When you paint, choose Alpha in the Paint palette.

You can change channels after you have painted a stroke if you forgot to choose Alpha.

White will have no effect (100% opaque ), black will be totally transparent, and all other colors will be changed to various shades of transparency depending on their gray value.