Earlier in the book we sampled an aqua-blue color from the logo image on the page and saved it in the Colors window. We can also place an image in the Colors window to sample and create a color palette to use throughout the rest of our newsletter.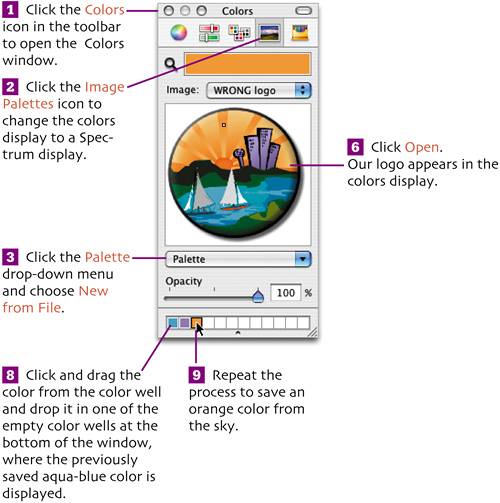 In the New Color Palette dialog that appears, navigate to the Assets folder you downloaded from the companion site.

Select the file WRONG logo.png.

Click on one of the purple buildings in the logo.
A purple color appears in the color well.
If the purple color isn't exactly what you want, click around on the building until you've selected a purple color that you like.