We'll fill the blank area on page two with a calendar of events that provides great flexibility and easy updatability. We'll use a table for the layout framework.

Navigate to page 2 of the newsletter document.

A new, blank table is placed on the page and a Table Inspector window is opened.



Click the Style button in the toolbar and choose Calendar Event to make it the default style for text entered in the table cells.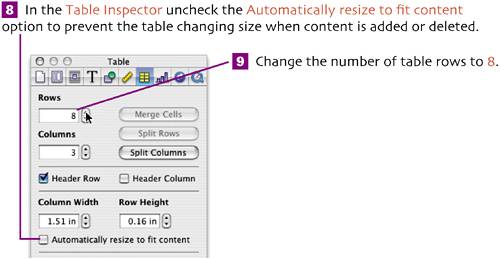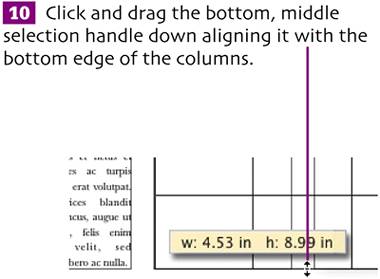 Click the View icon in the toolbar and choose Hide Layout.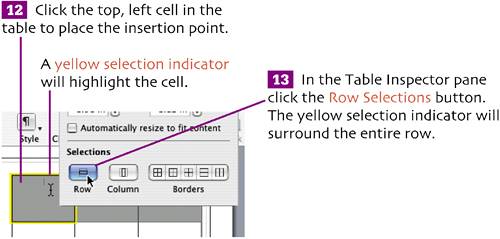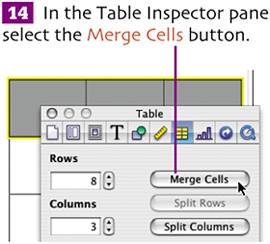 The framework of our calendar is complete. Now let's populate it with placeholders.