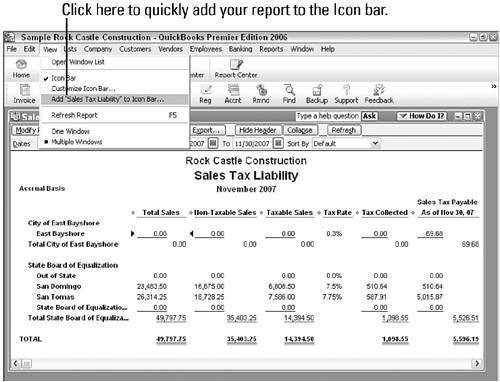 If you use the QuickBooks Icon Bar, you can easily add your favorite reports to the toolbar and then retrieve a report with a single click.
Display your Icon Bar (select View, Icon Bar), and then open the report you want to add to the Icon Bar.
Choose View, Customize Icon Bar to open the Customize Icon Bar window.
Choose View, Add "Report name" to Icon Bar.
The Add Window to Icon Bar window appears. Make any changes you want in the Label and Description that gets assigned to the new button, then click OK.

A new button appears on your Icon Bar. Now you can access your report any time by clicking the button.