In terms of stability and usability (updated software often provides interface enhancements), you want to keep your NLD software up-to-date. It makes sense to update your system when you are alerted that updates are available.
Before You Begin
60 About Updating Applications Using Red Carpet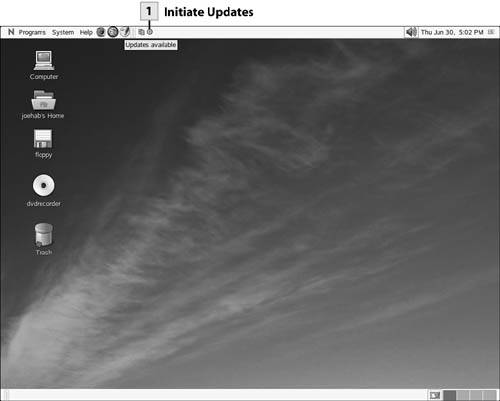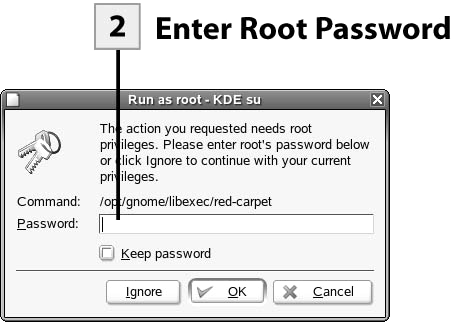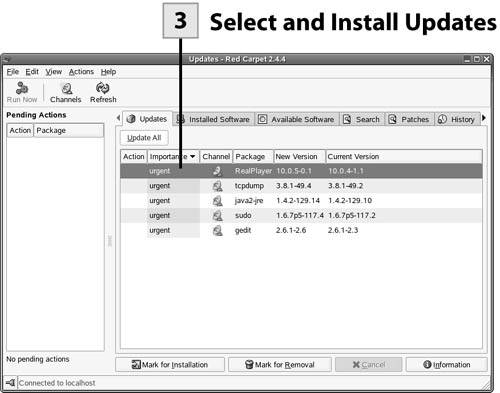 Initiate Updates
From NLD, select the Updates Available icon in the top panel. The Run as Root dialog box opens.

Enter Root Password
Enter the root password in the Run as Root dialog box and then click OK. The Red Carpet window opens.

Select and Install Updates
To install all the available updates, select Update All. Then select the Continue button.
Tip
If you want to select individual updates, double-click on the software update in the list. To run that update or other selected updates, select the Run Now button on the Red Carpet toolbar.

Close Updating System/Processing Transactions Dialog
The Updating System/Processing Transactions dialog box shows you the status of the installation. When the transaction, the installation of updates, is complete, click OK. You are returned to the Red Carpet window, which notifies you that the system is up-to-date.