You can also delete printers from your NLD system. Deleting printers requires the root password. Printers can be deleted from the Printers window.
Before You Begin
35 About Printing and NLD
36 Add and Configure a Printer
37 Print to a Printer
38 Manage Print Jobs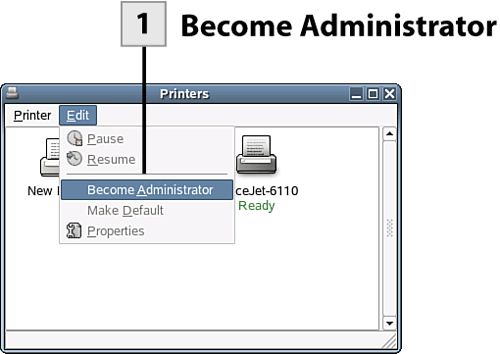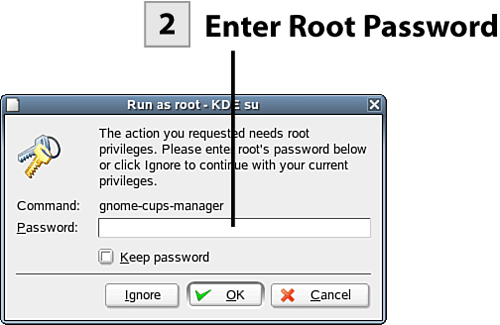 Become Administrator
You remove printers in the Printers window; to become an administrator, select Edit, Become Administrator. The Run as Root dialog box opens.

Enter Root Password
Enter the root password in the Run as Root dialog and then click OK.

Remove Printer
Right-click on the printer that you want to remove (in the Printers window) and select Remove from the shortcut menu. The printer is removed from the Printers window (and deleted from your system).