The List Editor allows you to add a variety of data to your tracks, including new notes, pitch bends, patch changes, and other MIDI events.
Adding Notes
Using the List Editor, you can add individual notes to your tracks.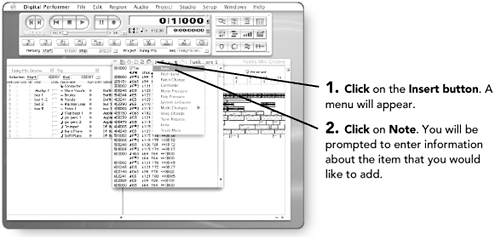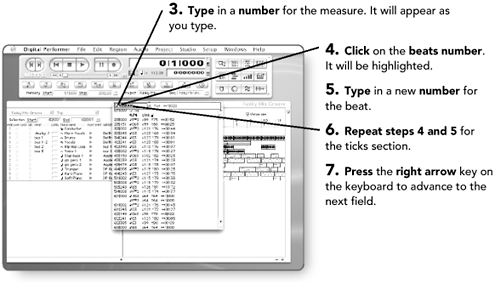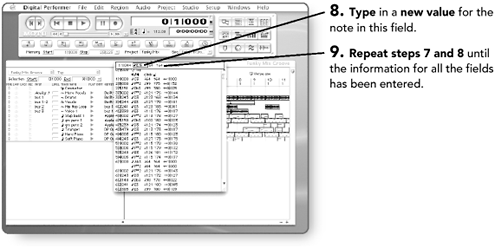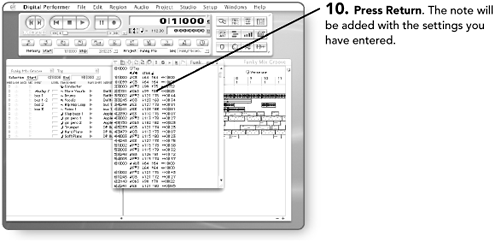 Pitch Bend
Many keyboards have a pitch bend wheel that allows you to change the pitch for a particular channel. In Digital Performer, you can create a pitch bend without having any extra equipment. You can insert a pitch bend at any location using the List Editor.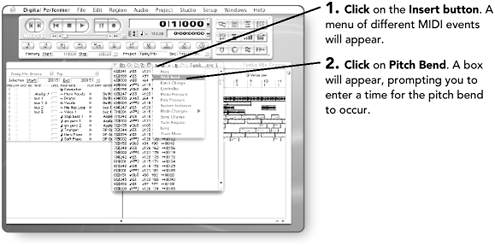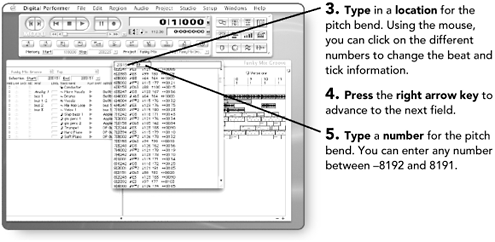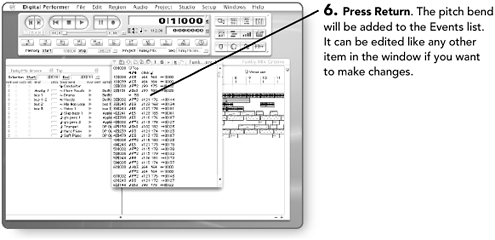 Patch Change
Using the List Editor, you can assign a different patch to a MIDI track at any time. You simply have to determine where you want the patch change to occur and then select the appropriate patch.