In addition to solid fills, patterns, and weaves , you can fill objects with different types of colored fills called gradients . Basically, a gradient fill is simply a fill that consists of more than one color .
In Painter, you can alter the pattern and shape of gradient fills using the Gradients palette.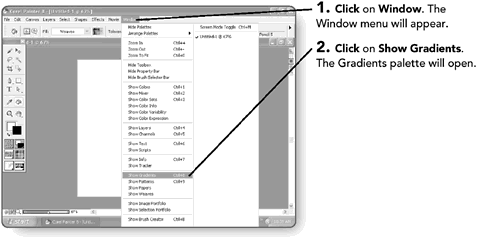 Applying Gradients
Typically, a gradient fill should be applied to a selection. There are a variety of preset gradient fills in Painter, but as usual, you can customize your own gradients in a multitude of ways.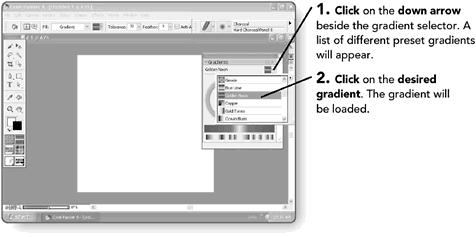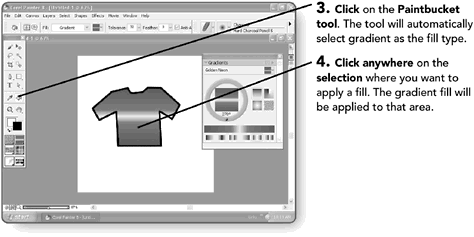 NOTE
The exact position of your mouse is important when you apply a gradient fill because it represents the center of the fill.
Painting with Gradients
Not only can you fill objects with gradients, you can also directly paint gradients onto your canvas. To paint with a gradient you must access the Brush Creator.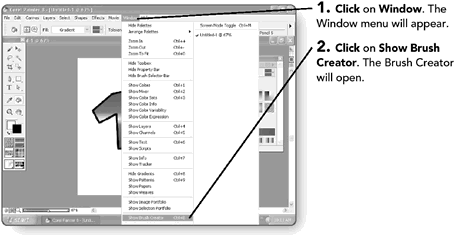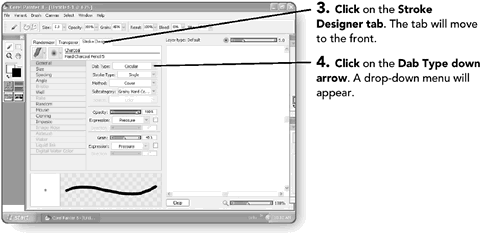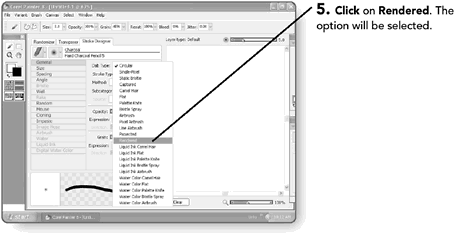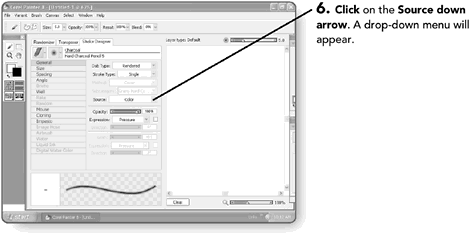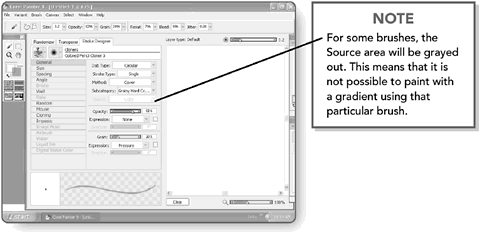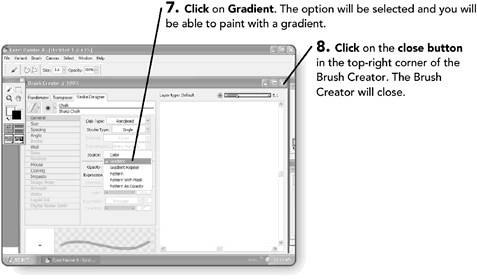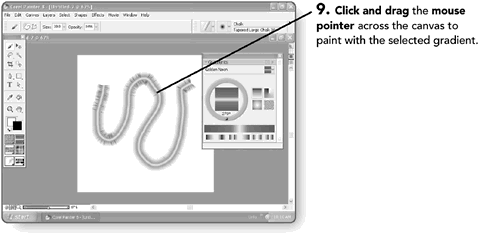 Adjusting Gradients
You can customize a gradient fill by changing its shape, angle, and direction. The Gradients palette provides a central location for creating your own gradients.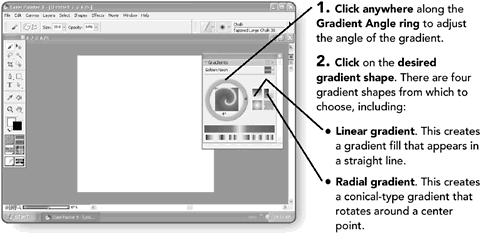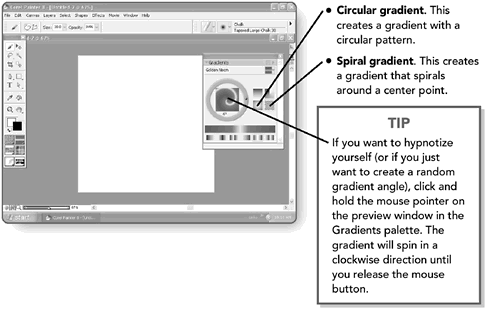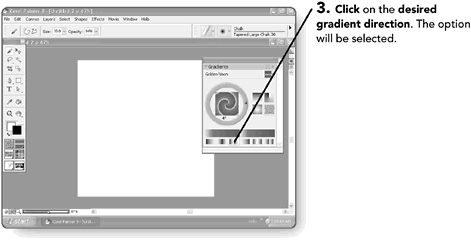 Changing Gradient Colors
Painter allows you to change the color scheme of any gradient easily.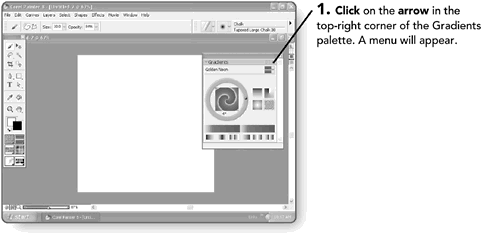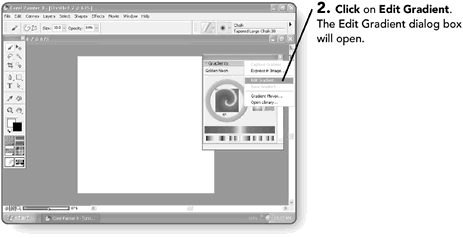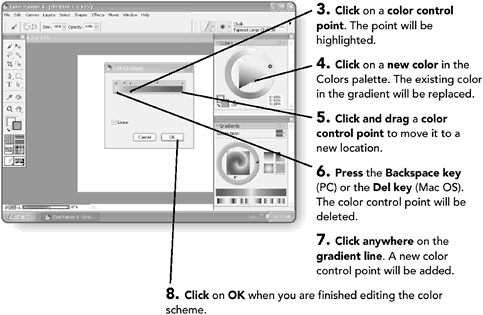 Mapping Gradient Colors
Painter allows you to take the colors from a gradient and apply them to an existing image. This is particularly useful if you want to add color to a fractal pattern you have created. It's also the fastest way to change the color scheme of a weave or pattern.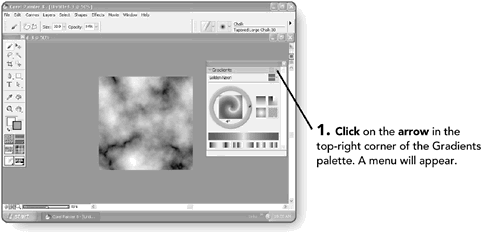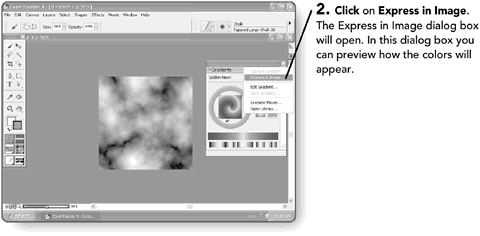 Saving Gradients
You can save edited gradients so you can apply them again in the future.