Showdown! Paint vs. Vector Paint
With all the fantastic options of AE 6's Paint Effects, you may wonder if you will never use Vector Paint again. But Vector Paint still offers a useful option or two.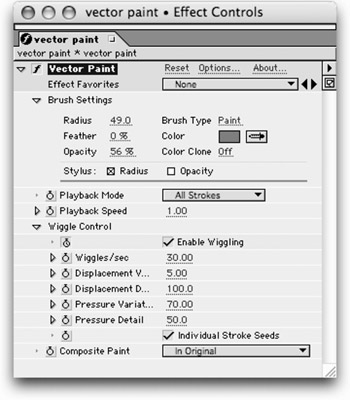 Although it's meant for specialized effects, the wiggle effect on a stroke is great for imitating stop motion type.
A benefit is that all the strokes are contained within one effect so any composite option will affect all the strokes simultaneously . For example, if you wanted to animate a drawing painting itself, it's best to use Vector Paint (yes, you can use Paint, but you have to animate each stroke separately.