Don't Option Out
There are important settings that you can only access from the Vector Paint options menu.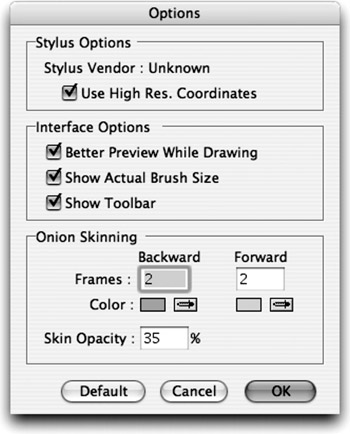 To open this menu, click the Options button in the Effects Controls palette for Vector Paint. You can also get to options by clicking on the little triangle icon in the upper-left corner of the comp window.

The toolbar appears only when Vector Paint is selected, either in the Effect Controls window or in the Timeline.

If the rulers in the Composition window interfere with your view of the Vector Paint toolbar, choose View>Hide Rulers.
When you use Vector Paint on a layer, you can start over at any time by deleting all strokes or the Vector Paint effect itself. To delete the effect, select Vector Paint in the Effect Controls window and press Delete or Backspace.