To hear the audio in your comp, preview it by loading it into RAM. You have several options.
Option 1: Use your RAM preview. Mark the work area off and make sure the speaker icon is highlighted. Click the Preview button to initiate the preview. Using this method, the video track is also previewed so you will have to wait for effects to process. This can be time-consuming and will often result in shorter preview areas, as your RAM will be used up on video effects.
Option 2: You can preview just the audio tracks by pressing the decimal (period) key on the numeric keypad. If you are on a PowerBook, depress the Num Lock key to enable it. Audio will be previewed based on your preview preferences. By default, this is set to 8:00, but you can change this by accessing After Effects>Preferences>Previews (Edit>Preferences>Previews).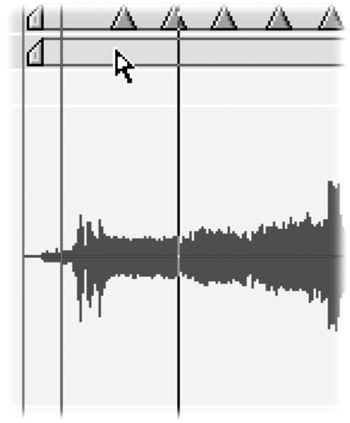 Option 3: You can choose to do an audio preview of just the work area. Simply press Option+decimal (Alt+decimal) to preview the entire work area.