You can find this book's companion site at http://www.peachpit.com/vqj/flash.
In the Support Files section of the site, you'll find all of the files you need to complete the project in this book.You can also download the intermediate files created in each chapter and the files that make up the final project site.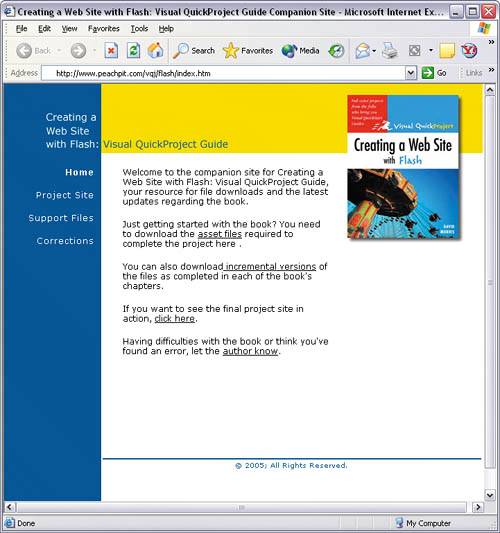 Visit the Project Site section to see a completed example of the site you're building in this book.
You can also find any updated material in the Corrections section of the site.