Our final step in creating the intro animation is to have its last frame move the Playhead in the main Timeline to the frame with the static background.
Add a keyframe in Frame 25 of the actions layer.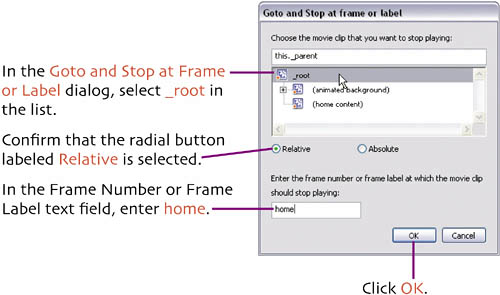 Click Scene 1 in the Edit Bar to exit symbol-editing mode. Save your file.
That's it. Our intro animation is complete. Press

(Windows) or

(Mac) to preview your work in the Flash Player window.