Having the bouquet image hanging off of the Stage won't affect the display of the final exported movie, but it is distracting as we continue developing the site. We'll use a Layer Mask to hide the unused parts.
Add a new layer and name it bouquet_mask.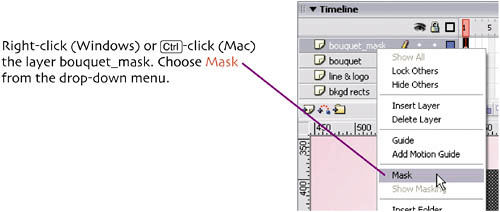 Our background framework is complete, and now we're ready to add text. Save your file.