Currently the name of our organization is not graphically attractive. Let's improve its look.
Click to select the text box.

This makes the text box about the same width as the contact info box.

Press

+
to insert a soft return.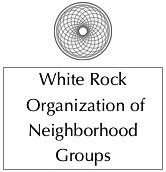 Our name now has a more polished, professional graphic appearance.