For our letterhead, we're going to move the logo and organization name to the left side of the page above our contact info.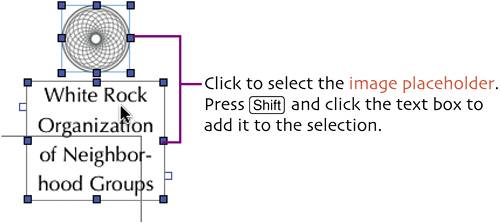 Click and drag the objects to the left. Press and hold

to constrain vertical movement as you drag.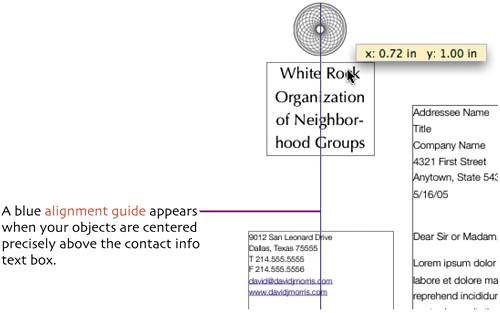 Release the mouse button now to drop the objects.