Most of your account creation will occur when you create your resource pool, which is the subject of the next chapter. For users not in the enterprise resource pool, you'll create accounts using the Admin interface. Additionally, you'll need to update users, whose accounts you create through the resource pool, to add group membership beyond the default Team Members group. By default, accounts created through the enterprise resource pool receive Team Members group membership only. You change these values through this interface.
To add new user accounts or to modify existing ones, select Manage users and groups

Users from the menu to open the Users administrative interface shown in Figure 10-12. The interface allows you to select a user to modify from a drop-down list or switch to the grid style view you've seen everywhere in the interface so far.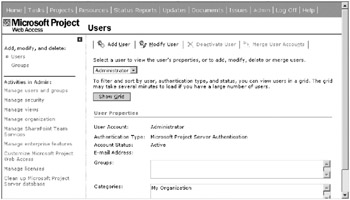 Figure 10-12. Administration home page for managing users
You may add, modify, or deactivate users but not delete them. The merge function applies only to nonenterprise resources or user accounts. Deactivation doesn't remove a resource from the resource pool; rather, it simply deactivates it, preventing project managers from using the resource for project assignments.
Select a user to modify and then click Modify User or click Add User to open the Edit or Add screen, respectively. The Add User screen, shown in Figure 10-13, contains fields to determine the user's authentication type, name, e-mail address, and Windows account if applicable. It's very important to use the format domainname\username when you enter a Windows account. If you're entering a local machine account, you substitute the machine name for the domain name.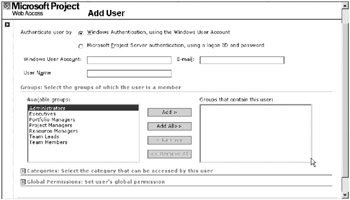 Figure 10-13. The Add User administration page
Scrolling down the page, you can see that the interface also allows you to set group and category membership for the user, as well as the user's individual global permissions. I recommend that you not manipulate permissions at the individual level. Again, this is a step across the threshold to more manual maintenance. Don't forget that you can also accomplish assigning users to groups and categories through each of those interfaces.
If you do run into a situation where you want to delete a resource, Microsoft has published a stored procedure that you can download with instructions for its use in the Project Resource Kit on the TechNet site.