EDITED BY Borko Furht
Oge Marques

CRC PRESS

Boca Raton London New York Washington, D.C.
Library of Congress Cataloging-in-Publication Data
 Furht, Borivoje.    Handbook of video databases : design and applications / Borko Furht, Oge Marques             p.  cm.          Includes bibliographical references and index. 
ISBN 0-8493-7006-X (alk. paper)

1. Optical storage devices. 2. Image processing--Digital techniques. 3. Database management. 4. Image processing--Databases. 5. Video recordings--Databases. I. Marques, Oge. II. Title.
TA1635.F88 2003
006.7—dc22 2003060762
This book contains information obtained from authentic and highly regarded sources. Reprinted material is quoted with permission, and sources are indicated. A wide variety of references are listed. Reasonable efforts have been made to publish reliable data and information, but the author and the publisher cannot assume responsibility for the validity of all materials or for the consequences of their use.
Neither this book nor any part may be reproduced or transmitted in any form or by any means, electronic or mechanical, including photocopying, microfilming, and recording, or by any information storage or retrieval system, without prior permission in writing from the publisher.
All rights reserved. Authorization to photocopy items for internal or personal use, or the personal or internal use of specific clients, may be granted by CRC Press LLC, provided that $1.50 per page photocopied is paid directly to Copyright Clearance Center, 222 Rosewood Drive, Danvers, MA 01923 USA. The fee code for users of the Transactional Reporting Service is ISBN 0-8493-7006-X/02/$0.00+$1.50. The fee is subject to change without notice. For organizations that have been granted a photocopy license by the CCC, a separate system of payment has been arranged.
The consent of CRC Press LLC does not extend to copying for general distribution, for promotion, for creating new works, or for resale. Specific permission must be obtained in writing from CRC Press LLC for such copying.
Direct all inquiries to CRC Press LLC, 2000 N.W. Corporate Blvd., Boca Raton, Florida 33431.
Trademark Notice: Product or corporate names may be trademarks or registered trademarks, and are used only for identification and explanation, without intent to infringe.
Visit the CRC Press Web site at www.crcpress.com
Copyright 2004 by CRC Press LLC
No claim to original U.S. Government works
International Standard Book Number 0-8493-7006-X
Library of Congress Card Number 2003060762
Printed in the United States of America 1 2 3 4 5 6 7 8 9 0
Printed on acid-free paper
To Sandra and Tanya
- BF
To my niece Maria Lucia
- OM
Editors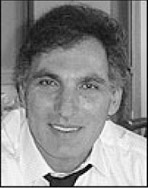 Borko Furht is a professor and chairman of the Department of Computer Science and Engineering at Florida Atlantic University (FAU) in Boca Raton, Florida. Before joining FAU, he was a vice president of research and a senior director of development at Modcomp, a computer company of Daimler Benz, Germany, a professor at University of Miami in Coral Gables, Florida, and senior scientist at the Institute "Boris Kidric"-Vinca, Belgrade, Yugoslavia. He received Ph.D., MSEE, and B.Sc. (Dipl. Eng.) degrees from the University of Belgrade, Yugoslavia. He is the author of numerous scientific and technical papers, books, and holds two patents. His current research is in multimedia systems, video coding and compression, video databases, wireless multimedia, and Internet computing. He has received several technical and publishing awards, research grants from NSF, NASA, IBM, Xerox, and Racal Datacom, and has consulted for many high-tech companies including IBM, Hewlett-Packard, Xerox, General Electric, JPL, NASA, Honeywell, Cordis, and RCA. He is a founder and editor-inchief of the Journal of Multimedia Tools and Applications (Kluwer). He has given many invited talks, keynote lectures, seminars, and tutorials.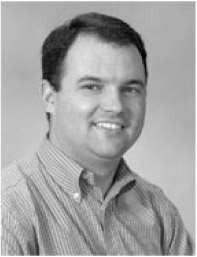 Oge Marques is an assistant professor in the Department of Computer Science and Engineering at Florida Atlantic University (FAU) in Boca Raton, Florida. He received his B.S. degree in Electrical Engineering from Centro Federal de Educa o Tecnol gica do Paran (CEFET-PR) in Curitiba, Brazil, a Master's degree in Electronic Engineering from Philips International Institute of Technological Studies in Eindhoven, The Netherlands, and a Ph.D. degree in Computer Engineering from Florida Atlantic University. During the last five years, he wrote two books, several book chapters and papers in the fields of Digital Image Processing and Visual Information Retrieval. His fields of interest include Visual Information Retrieval, Digital Image Processing, Video Processing and Communications, and Wireless Networks. He is a member of the ACM, IEEE, and the Phi Kappa Phi.
Contributors
Lalitha Agnihotri
Philips Research
Briarcliff Manor, New York, USA
Mohamed Ahmed
National Research Council of Canada
Ottawa, Canada
John G. Apostolopoulos
Hewlett-Packard Laboratories
Palo Alto, California, USA
Edoardo Ardizzone
University of Palermo
Palermo, Italy
Juergen Assfalg
Universit di Firenze
Firenze, Italy
Ramazan Savaş Ayg n
State University of New York at Buffalo
Buffalo, New York, USA
Bruno Bachimont
INA
Bry-Sur-Marne, France
Prithwish Basu
Boston University
Boston, Massachusetts, USA
Lee Begeja
AT&T Labs -Research
Middletown, New Jersey, USA
Marco Bertini
Universit di Firenze
Firenze, Italy
Alan C. Bovik
University of Texas at Austin
Austin, Texas, USA
Lekha Chaisorn
National University of Singapore
Singapore
Shermann S.M. Chan
City University of Hong Kong
Hong Kong
A. Chandrashekhara
National University of Singapore
Singapore
Tsuhan Chen
Carnegie Mellon University
Pittsburgh, Pennsylvania, USA
Yen-Kuang Chen
Intel Corporation
Santa Clara, California, USA
Sen-ching Samson Cheung
University of California
Berkeley, California, USA
N. Chokkareddy
University of Texas at Dallas
Dallas, Texas, USA
Michael G. Christel
Carnegie Mellon University
Pittsburgh, Pennsylvania, USA
Tat-Seng Chua
National University of Singapore
Singapore
Carlo Colombo
Universit di Firenze
Firenze, Italy
Alberto Del Bimbo
Universit di Firenze
Firenze, Italy
Edward Delp
Purdue University
West Lafayette, Indiana, USA
Nevenka Dimitrova
Philips Research
Briarcliff Manor, New York, USA
John K. Dixon
Michigan State University
East Lansing, Michigan, USA
Chabane Djeraba
Nantes University
Nantes, France
Gwena l Do rr
Eur com Institute
Sophia-Antipolis, France
Jean-Luc Dugelay
Eur com Institute
Sophia-Antipolis, France
Wolfgang Effelsberg
University of Mannheim
Mannheim, Germany
Ahmet Ekin
University of Rochester
Rochester, New York, USA
Alexandros Eleftheriadis
Columbia University
New York, New York, USA
Dirk Farin
University of Mannheim
Mannheim, Germany
HuaMin Feng
National University of Singapore
Singapore
Borko Furht
Florida Atlantic University
Boca Raton, Florida, USA
Ashutosh Garg
University of Illinois at Urbana-Champaign
Urbana, Illinois, USA
J r me Gensel
LSR-IMAG
Grenoble, France
Shahram Ghandeharizadeh
University of Southern California
Los Angeles, California, USA
David Gibbon
AT&T Labs -Research
Middletown, New Jersey, USA
Yihong Gong
NEC USA, Inc.
Cupertino, California, USA
William I. Grosky
University of Michigan-Dearborn
Dearborn, Michigan, USA
Thomas Haenselmann
University of Mannheim
Mannheim, Germany
Younes Hafri
INA
Bry-Sur-Marne, France
Rune Hjelsvold
Gj vik University College
Gj vik, Norway
Matthew Holliman
Intel Corporation
Santa Clara, California, USA
Danny Hong
Columbia University
New York, New York, USA
Kien A. Hua
University of Central Florida
Orlando, Florida, USA
Thomas S. Huang
University of Illinois at Urbana-Champaign
Urbana, Illinois, USA
Z. Huang
National University of Singapore
Singapore
Horace H.S. Ip
City University of Hong Kong
Hong Kong
Radu Jasinschi
Philips Research
Briarcliff Manor, New York, USA
Hari Kalva
Mitsubishi Electric Research Labs
Murray Hill, New Jersey, USA
Ahmed Karmouch
University of Ottawa
Ottawa, Canada
Norio Katayama
National Institute of Informatics
Japan
Wang Ke
Boston University
Boston, Massachusetts, USA
Seon Ho Kim
University of Denver
Denver, Colorado, USA
Stephan Kopf
University of Mannheim
Mannheim, Germany
Igor Kozintsev
Intel Corporation
Santa Clara, California, USA
Rajesh Krishnan
Boston University
Boston, Massachusetts, USA
Gerald K hne
University of Mannheim
Mannheim, Germany
Marco La Cascia
University of Palermo
Palermo, Italy
Chin-Hui Lee
National University of Singapore
Singapore
Dongge Li
Philips Research
Briarcliff Manor, New York, USA
Qing Li
City University of Hong Kong
Hong Kong
Rainer Lienhart
Intel Corporation
Santa Clara, California, USA
Thomas D.C. Little
Boston University
Boston, Massachusetts, USA
Zhu Liu
AT&T Labs -Research
Middletown, New Jersey, USA
Oge Marques
Florida Atlantic University
Boca Raton, Florida, USA
Herv Martin
LSR-IMAG
Grenoble, France
Thomas McGee
Philips Research
Briarcliff Manor, New York, USA
Sharad Mehrotra
University of California, Irvine
Irvine, California, USA
Philippe Mulhem
IPAL-CNRS
Singapore
Milind R. Naphade
University of Illinois at Urbana-Champaign
Urbana, Illinois, USA
Michael Ortega-Binderberger
University of Illinois at Urbana-Champaign
Urbana, Illinois, USA
Charles B. Owen
Michigan State University
East Lansing, Michigan, USA
A. Picariello
Universit di Napoli "Federico II"
Napoli, Italy
B. Prabhakaran
University of Texas at Dallas
Dallas, Texas, USA
Rohit Puri
University of California
Berkeley, California, USA
Bernard Renger
AT&T Labs -Research
Middletown, New Jersey, USA
Simone Santini
University of California, San Diego
La Jolla, California, USA
M. L. Sapino
Universit di Torino
Torino, Italy
Shin'ichi Satoh
National Institute of Informatics
Japan
Cyrus Shahabi
University of Southern California
Los Angeles, California, USA
Behzad Shahraray
AT&T Labs -Research
Middletown, New Jersey, USA
Hamid R. Sheikh
University of Texas at Austin
Austin, Texas, USA
Bo Shen
Hewlett-Packard Laboratories
Palo Alto, California, USA
John R. Smith
IBM T. J. Watson Research Center
Hawthorne, New York, USA
Michael A. Smith
AVA Media Systems
Austin, Texas, USA
Yuqing Song
State University of New York at Buffalo
Buffalo, New York, USA
V. S. Subrahmanian
University of Maryland
College Park, Maryland, USA
Wai-tian Tan
Hewlett-Packard Laboratories
Palo Alto, California, USA
H. Lilian Tang
University of Surrey
United Kingdom
Kwok Hung Tang
Michigan State University
East Lansing, Michigan, USA
Mounir Tantaoui
University of Central Florida
Orlando, Florida, USA
A. Murat Tekalp
University of Rochester
Rochester, New York, USA
Luis Torres
Technical University of Catalonia
Barcelona, Spain
Agma Juci M. Traina
University of S o Paulo at S o Carlos
S o Carlos, Brazil
Caetano Traina Jr.
University of S o Paulo at S o Carlos
S o Carlos, Brazil
Nuno Vasconcelos
HP Cambridge Research Laboratory
Cambridge, Massachusetts, USA
Subu Vdaygiri
Siemens Corporate Research, Inc.
Princeton, New Jersey, USA
Anthony Vetro
Mitsubishi Electric Research Labs
Murray Hill, New Jersey, USA
Howard D. Wactlar
Carnegie Mellon University
Pittsburgh, Pennsylvania, USA
Yao Wang
Polytechnic University
Brooklyn, New York, USA
Zhou Wang
University of Texas at Austin
Austin, Texas, USA
Susie J. Wee
Hewlett-Packard Laboratories
Palo Alto, California, USA
Fan Xiao
Michigan State University
East Lansing, Michigan, USA
Minerva Yeung
Intel Corporation
Santa Clara, California, USA
Andre Zaccarin
Universit Laval
Quebec City, Canada
Avideh Zakhor
University of California
Berkeley, California, USA
Aidong Zhang
State University of New York at Buffalo
Buffalo, New York, USA
Cha Zhang
Carnegie Mellon University
Pittsburgh, Pennsylvania, USA
Rong Zhao
State University of New York
Stony Brook, New York, USA
Ji Zhou
Michigan State University
East Lansing, Michigan, USA
Xiang Sean Zhou
Siemens Corporate Research, Inc.
Princeton, New Jersey, USA
John Zimmerman
Philips Research
Briarcliff Manor, New York, USA
Roger Zimmermann
University of Southern California
Los Angeles, California, USA